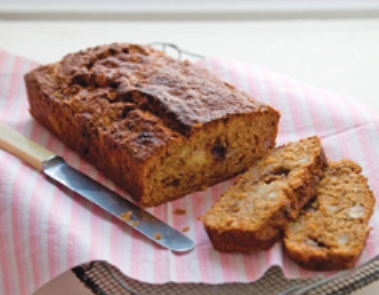 If you like bananas, you will love this cake – rich, moist and a hint of spice
Serves 8-10
Ingredients
4 large bananas, peeled and mashed
230 g whole-meal self-raising flour
¼ tsp ground cinnamon
125 g coconut oil melted
125 g dark muscovado sugar
1 tbsp honey
2 eggs, beaten
3 knobs stem ginger, diced
Method
Preheat the oven to 175°C (350°F) Gas Mark 4. Grease and base line a 2lb loaf tin.
Mix together all the ingredients then spoon into the prepared tin. Bake for 1 ½ – 1 ¾ hours, until a knife inserted in the centre comes out clean.
Remove from the tin and leave to cool on a rack.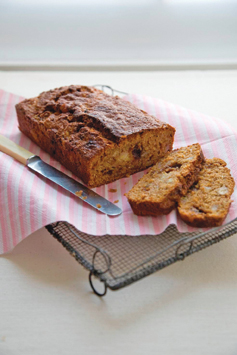 Leave a Reply