How to make: avocado, beetroot and orange salad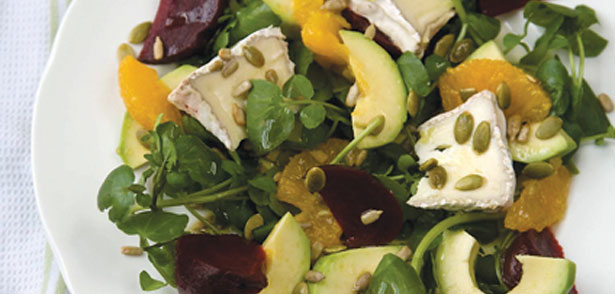 Light, refreshing and full of goodness.
Ingredients
3 tbsp Olive Oil
Juice of ½ Lemon
1/2 tsp Honey
1 tsp Dijon Mustard
2 Avocado, peeled, stoned and sliced
2 cooked Beetroot, cut into wedges
1 Orange, segmented
30 g Watercress
125 g Goats Cheese, sliced or crumbled
2 tbsp Pumpkin Seeds, toasted
2 tbsp Sunflower Seeds, toasted
Method
Whisk together the olive oil, lemon juice, honey and mustard.
Toss together the avocado, beetroot, orange segments and watercress and divide between four plates.
Add the goats cheese, crumbled or sliced, and then sprinkle over the toasted seeds.
Drizzle with the dressing and serve.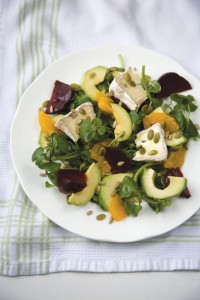 Leave a Reply