Tony Robinson Visits Flag Fen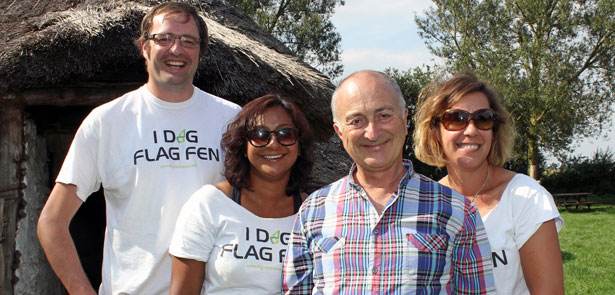 One of Britain's most famous archaeological stars, Tony Robinson from Channel 4's Time Team, was a very welcome visitor to Peterborough's Flag Fen heritage site recently, to deliver a public talk about his life and love of history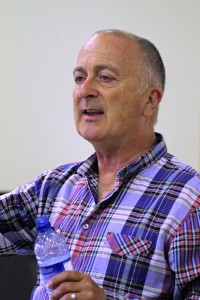 The TV star, also famous for playing the legendary Baldrick in the Blackadder TV series, spoke enthusiastically to a rapt audience for well over an hour before answering questions and then signing autographs for those who'd come to see him. During his fascinating and funny talk, he revealed that his love of history came from his parents and that he probably wasn't the first choice to front Time Time, the programme that helped popularise archaeology for a mass audience and with which he is now most associated. He just happened to be the best person available at the time. And, if you've ever wondered why the Time Team crew only ever have three days to complete a dig, he also resolved that as well; it's because during the early days of the programme, budget constraints meant there wasn't enough money to finance anything longer.
Tony's appearance at Flag Fen came hot on the heels of a similar talk by his Time Team colleague Francis Pryor the week before. Francis was the archaeologist who discovered Flag Fen back in 1982.
The visits came as part of Dig Venture's occupation at Flag Fen, carrying out a fresh dig at the Vivacity Trust-run site alongside members of the public. Before his address, Tony met up with Dig Ventures team members Lisa Westcott Wilkins, Brendon Wilkins and Raksha Dave (who has also appeared with him on Time Team) to see and discuss what had been discovered. Around 90 per cent of Flag Fen remains unexplored, despite the location, with its 3000-year old wooden causeway between fenland islands, being widely regarded as the third most important prehistoric site in Britain behind Stonehenge and Avebury.
Leave a Reply