Join In A Celebration Of Medieval Music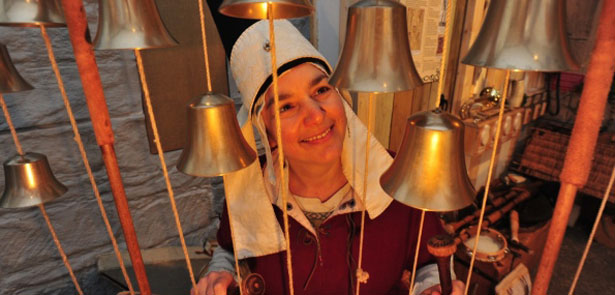 Don't miss your chance to see – and hear – medieval wall paintings coming to life at Longthorpe Tower this October!
With some of the finest medieval paintings of musical instruments on its walls, Longthorpe Tower is the perfect place to explore the sounds from this fascinating period. On Saturday 20 and Sunday 21 October, you can experience a fantastic day out for all the family as these unique paintings leap off the walls with some wonderful and haunting music.
Historical musicians, Hautbois, will perform original 14th century music on replica instruments to give you an authentic experience of entertainment in the period during which the tower was constructed. They'll also be on hand to talk with visitors about their instruments and how music fitted in to medieval life.
Stuart Orme, Heritage Interpretation Manager for Vivacity, says
This event will really bring the Tower to life and transport visitors back in time to the 14th century, when the paintings were first created. Medieval Music offers a rare chance to hear this music as it was intended – an event not to be missed!
There's no need to book for 'Medieval Music' – just drop in! The event will be held on Saturday 20 – Sunday 21 October, from 10am–4pm daily. Normal admission charges apply. FREE to Heritage Pass holders. For further details call 01733 864 663, email or visit vivacity-peterborough.com

Leave a Reply