Free Admission To The Peterborough Military History Fair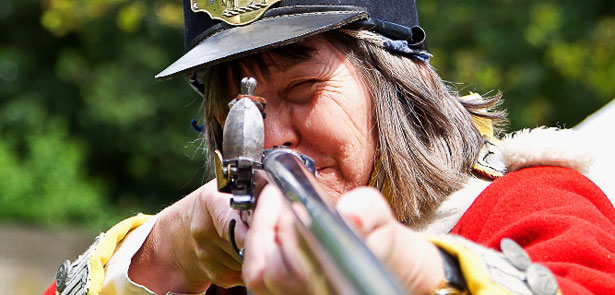 Head to Peterborough Museum on 24-25 November for an exciting weekend that will bring 2,000 years of military history to life! Not only will the Peterborough Military History Fair be fun for the whole family but it's free admission too
This action-packed event will feature displays by the Soke Military Society, consisting of uniforms, military models, and weapons from the two World Wars and beyond – many of which have particular relevance to the history of Peterborough!
Stuart Orme, Heritage Interpretation Manager at Vivacity, says
Peterborough has a long association with the military, going back nearly 2,000 years to when the Romans built a fortress here. This rich heritage will be celebrated and brought to life during this exciting event by the displays and re-enactors attending over the weekend
Don't miss your chance to see military history brought to life with costumed re-enactors, including Roman soldiers, Viking warriors, and soldiers from the Middle Ages. Visitors will have the chance to handle replica weapons and armour, plus there will be displays of militaria, wargames and military modelling – including rarely displayed items from the Museum's own collections.
The Peterborough Military History Fair will be held on 24-25 November, from 10am-4pm. Free admission. For further information please contact the Museum on 01733 864 663, email or visit www.vivacity-peterborough.com.

Leave a Reply