Gold Medals and Movie Magic – Burghley House Celebrates a Royal Olympic Year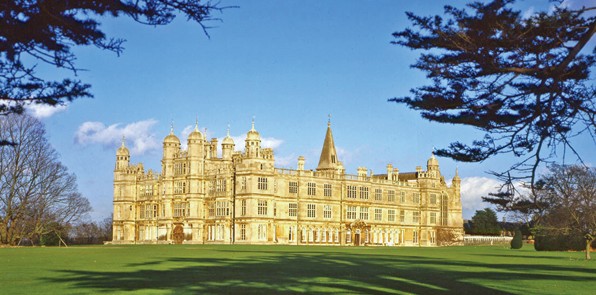 As Britain prepares for Olympic glory and Queen Elizabeth II's Diamond Jubilee, one of the country's most inspirational past Olympic champions is being celebrated at the ancestral home of Queen Elizabeth I's most trusted adviser
Since being built 400 years ago by William Cecil, Lord Burghley – Elizabeth I's chief minister – Burghley House has dominated the sweeping approach to the Georgian stone town of Stamford.
Regarded by many as England's greatest Elizabethan house, Burghley has a unique claim to fame for its 2012 season – as home to an Olympic Gold Medal Winner and one of the key organisers behind the last Olympic Games to be staged in London.
David Cecil, Lord Burghley (1905-1981), who inherited the title of Marquess of Exeter from his father in 1956, was one of the golden athletes of his generation. During a sporting career spanning more than a decade he won every available honour in his chosen discipline culminating in achieving gold for the 400 metres hurdles at the 1928 Amsterdam Olympics and silver in the 1932 Los Angeles Olympics 4×400 metre relay.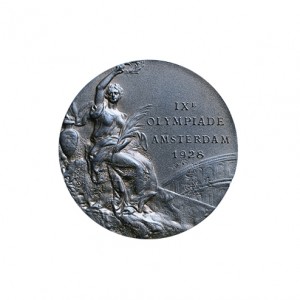 Lord Burghley's great talent as a hurdler and his life at Cambridge was the inspiration behind Lord Lindsay, one of the key characters in the film Chariots of Fire, played by Nigel Havers – a movie which features in Burghley's summer night film outdoor screenings.
Burghley House will be dedicating its annual Treasury Exhibition to the Olympic connections and sporting achievements of the Gold medal winning Olympian. 'An Olympian at Burghley' will show memorabilia including his running outfit, medals and information about his sporting career.
And for those who want to watch the Olympics in a spectacular setting, Burghley will be throwing The Great Olympic Garden Party every day during the London Games. With the Elizabethan house as the backdrop, Burghley's normally closed private South Gardens will host a Big Screen, showing TV coverage from Saturday 28th July to Saturday 11th August – and included for free with a normal house and gardens ticket.
A summer evening festival of outdoor screenings will feature four special film nights, launching on Saturday 28th July with iconic sports movie Chariots of Fire, followed by three other movie screenings on Wednesday 1st August, Thursday 2nd August and Friday 3rd August.
For full details visit www.burghley.co.uk or telephone 01780 752451. 
Leave a Reply