Flag Fen's Summer Field School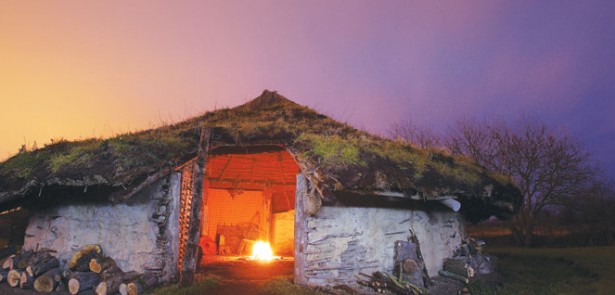 Vivacity helps local students dig into the past at Flag Fen's Summer Field School
Vivacity has joined forces with Dig Ventures to embark on an ambitious project – 'Flag Fen Lives' – at Flag Fen this summer.
This July, for the first time in a decade, Flag Fen's archaeological trenches will be open to the general public. And, for the first time ever, members of the public will be able to dig alongside the archaeologists as part of Flag Fen's Summer Field School, which will run from 23 July to 12 August 2012. The Field School will be run by some of the best wetlands archaeologists and specialists in the world including Raksha Dave (Time Team) and Ben Roberts of the British Museum. There will also be an evening lecture programme featuring some of the UK's most prominent archaeologists as key note speakers.
To make the project happen, Dig Ventures will deliver the world's first ever crowd-funded and crowd-sourced archaeological excavation. From as little as £10, anyone can help fund the excavations, either via exclusive access online, or by signing up for a weekend dig. More information on how to sign up to this unique opportunity can be found at www.digventures.com
To open this project up to the archaeologists of tomorrow, Vivacity are offering four bursaries to students on University Centre Peterborough's Archaeology and Landscape History BA undergraduate course to allow them to dig alongside the expert archaeologists.
Students at the University will receive funding for a week of archaeology training and hands-on digging at Flag Fen.
Abi Hunt, Course Leader and Lecturer, Archaeology and Landscape History, commented:
Our students will benefit hugely from this opportunity. Flag Fen is not only one of Peterborough's most important assets – it is incredibly important world-wide. It is vital for our local students to gain in-depth knowledge of the site. We're thrilled to be working with Dig Ventures and Vivacity.
Student Alex Fisher second year archaeologist says:
The main reason I am doing an archaeology degree is Flag Fen. Visiting in the 1980s was such an inspiring event, they had the big tent up still and I spent a small fortune on various books/reports. What made it so special was the fact that here on my doorstep was an internationally important prehistoric site; I didn't need to go to Wiltshire! In a list of sites I would like to dig Flag Fen is at the top, so I think it is brilliant that we have been offered the opportunity to take part in the summer dig.
Together, Vivacity and Dig Ventures are working to ensure Flag Fen has a vibrant future and is highlighted as a site of international importance. 'Flag Fen Lives' will take stock of what is happening to the preservation environment at Flag Fen and with the public's help, will unearth the fascinating stories of this ancient and significant site. The aim of the project is to build a community with archaeology at its heart, giving student archaeologists, enthusiasts and the public a chance to come and dig with a professional team and learn about archaeology from the best in the business.
For more information about Vivacity visit www.vivacity-peterborough.com