Do You Love Archaeology? Summer 2012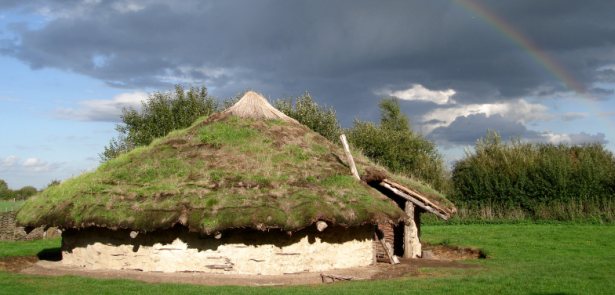 Do you watch Time Team and think: I want to do that? Then DigVentures is for you!
FOR AS LITTLE as £10, you can be a part of history in the making at Flag Fen. But time is ticking on the opportunity for you to be involved with this unique and amazing opportunity: the project funding window closes on 30th May, 2012.
Visit www.digventures.com now for more information on how you can get involved!
DIG IN AT FLAG FEN
Peterborough has one of the most significant prehistoric sites in the world at Flag Fen, but 95 per cent of it remains unexplored. RICHARD GUNN meets Lisa Westcott Wilkins and Raksha Dave, of DigVentures, who aim to change that this summer during Flag Fen Lives
Something big is happening to Flag Fen over July and August. Something big and involving digging. Something big, involving digging AND the people of Peterborough who, for the first time ever, will have the opportunity to get down and dirty alongside professional archaeologists to uncover the unknown at this major Bronze Age site.
This fantastic event is Flag Fen Lives, Europe's first ever crowd-funded and crowd-sourced archaeological excavation, and the result of a partnership between DigVentures – an organisation dedicated to building audiences for such projects worldwide and making them more accessible to the public – and Vivacity, the charitable trust that runs Peterborough's culture and leisure services. Running from July 23 to August 12, some of the best wetlands archaeologists around will be on site to guide the dig, including Ben Roberts from the British Museum and Raksha Dave from Time Team. Plus, some of Raksha's TV colleagues also plan to join her, as Time Team itself will be making a special programme on the dig, although Tony Robinson – who so memorably re-opened Peterborough Museum back at the end of March – has yet to confirm whether he'll be able to make it. But other well-known faces from Channel 4's popular practical heritage show will be there.
It's about inviting the world to come and dig alongside us on this amazing site
…says Lisa Westcott Wilkins, the enthusiastic managing director of DigVentures.
This is the first project we're working on; it's an incredible opportunity, a once in a lifetime chance. This site is internationally important in so many different ways and we're just relishing the opportunity to come here this summer.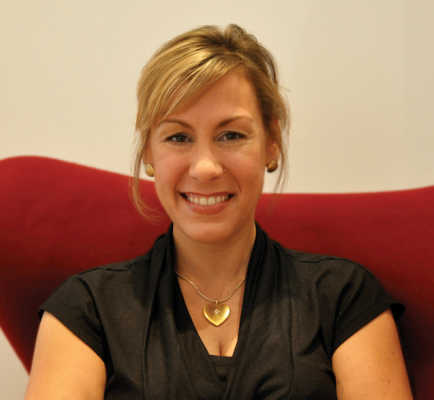 Once the opportunity to be one of the members of the public working alongside the professionals on site has closed, any day visitors to Flag Fen will be very welcome to come along and observe, up close, within a metre or so of the trenches.
We will be happy if there's a line of people waiting to peek over our shoulders when we open the holes
…says Lisa of what will be the first major excavation at the location in over a decade. And it's an important one too, for Flag Fen – the site of a raised wooden causeway dating back to about 1000BC, surrounded by artefacts from that era – is unlikely to exist in 20 years' time in its current form. "The site is waterlogged," explains Raksha. This helps preserve the timbers, but "that is changing because of environmental change and drainage, so what's happening is that those amazing waterlogged timbers are slowly drying out and desiccating. What we need to do is establish what is actually here; we're going to assess what the state of the timbers is, where they are and that will then inform us on how we're going to excavate them over the years to come."
The plan is for the DigVentures team to return in the future to continue their investigations, so for anybody who has missed out in getting directly involved this year, why not pop along to see how it's all done and then get your hands dirty next year?
SPECTACULAR FINDS
As to what sort of things are likely to be uncovered, "well, how long is a piece of string?" laughs Raksha. "We're fairly certain that whatever we find is going to be spectacular," clarifies Lisa. "Most of the things you can see in the Flag Fen museum here are amazing in their own right, such as the oldest wheel in England and the shears, and everything that you find here is really unique because of how well it is preserved. So, for archaeologists, picking up a Bronze Age sword that still has either a wooden haft or a leather sheath is a pretty major experience." Raksha is obviously looking forward to any such finds. "It's very rare, I've never found anything like that and I've been in archaeology for over 15 years."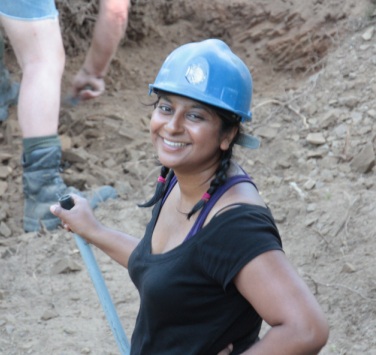 The timespan of items potentially waiting to be discovered also makes Flag Fen stand out, as activity on the site stretches as far back as Neolithic times and the Romans also left their mark on the landscape by building a road through it. "It's trying to put the jigsaw puzzles together, marry that information up and try and get as much as a human story as we can," says Raksha. With only about five per cent of the site excavated and real evidence of any community that lived at Flag Fen still to be uncovered, there's enormous potential for some amazing things to be revealed after thousands of years unseen.
For Peterborough, this is a big deal, It would be a big deal anywhere, but potentially it has the kind of international reach that could rival the Stonehenge landscape and the way that people visit Avebury. What we have here is a landscape on a similar profile. It's our job to share that with people. This is something for them to be proud of, it a part of Peterborough's identity, something that only this community has.
…believes Lisa.
Flag Fen's link with Must Farm just a few miles away, where a flotilla of ten Bronze Age logboats was recently discovered, gives it even greater prominence.
I cannot say enough about how important this site is in understanding this time period.
And if it comes as something of a surprise to any Peterborian about how significant a place Flag Fen actually is, Raksha is keen to put it into perspective.
If you mention Flag Fen to any archaeologist, everybody gets giddy and very excited about it. Why does that not transfer into the wider public?
Alongside the digging, there will be plenty of activities for day visitors to take part in, such as Bronze Age metalworking, flint-knapping and a family tent where children will be able to do their own 'excavations'. "And we need people from Peterborough to come along and ask us questions," says Lisa.
We want to be able to tell the stories that mean something to people who live in the area. We might inspire somebody from Peterborough to become an archaeologist.
Plus there will be the chance to meet arguably the most important and essential member of the DigVentures team, Fergus, the world's finest archaeological dog. He'll be combining his natural ability to sniff things out and dig things up with his very own webcam broadcasts from site. Now, there's something that not even Time Team can boast!
To find out more about DigVentures and all its exciting summer plans at Flag Fen, see www.digventures.com or follow @TheDigVenturers on Twitter. Details on Flag Fen can be found at www.vivacity-peterborough.com/museums-and-heritage/flag-fen/

Leave a Reply