Are you brave enough to visit Burghley House?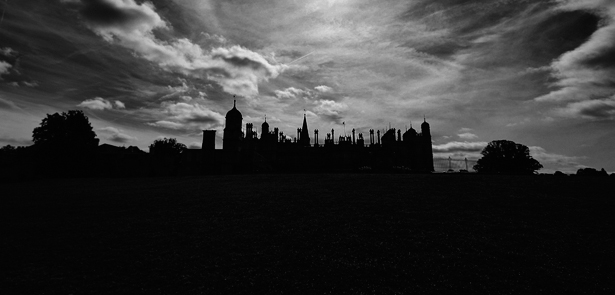 Burghley House can be a scary place at night with plenty of hidden - and often gruesome – secrets. Have you got what it takes to join one of October's Spooky Tours?
With darker nights on the way and Halloween on the horizon, there's something afoot at Burghley House. The Elizabethan house dates back more than four centuries. During that time many people have lived, walked and breathed it's corridors – and some have left a lasting impression! From 18 October the infamous Burghley Spooky Tours are back. Not for the faint-hearted, this is without doubt the scariest tour you are ever likely to go on.
Don't believe us or don't believe in ghosts? Then you'll have to come and see for yourself – if you're brave enough! The tours are led by professional actor and local ghost expert Martin Tempest and have earned five-star ratings for their spine-chilling cocktail of excitement and raw fear. Be led by flickering candlelight through centuriesold cloisters to some of the least-visited corners of the Burghley estate, including the creepy cellars and the forbidding dairy.
If these walls could talk they'd have many spooky stories to tell. Martin will unearth their secret and often gruesome histories in ghastly fashion. The Spooky Tours are designed to be scary but fun, and although they aren't recommended for children under 11, Burghley leave it up to parents to decide, as they know their children best! Four tours take place between 6.30pm and 8.30pm daily from 18-31 October (except Sundays). Tours take place in the evening with low-level lighting across uneven surfaces, steps and in the open air in all weathers. You will be on your feet for up to 50 minutes so please wear suitable clothing and footwear.
Places are limited and usually sell out fast, so the advice is to book early. Spooky Tour tickets are £16 each and are on sale now.
Burghley Spooky Tours For more details about or to book tickets visit www.burghley.co.uk or telephone 01780 752451.
Leave a Reply