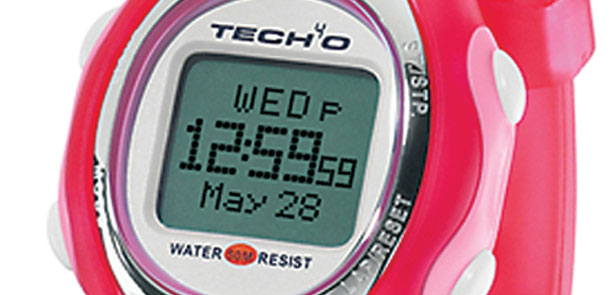 Here at The Moment, we put the latest kit through its paces
Tech4o Accelerator £80
Another new name to us, outdoor technology specialist Tech4o has launched its range of Accelerator watches that combine speed, distance, pace, and calorie burn functions with a calibration mode to calculate personalised run or walk stride.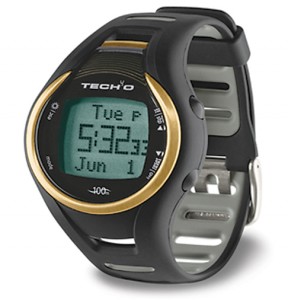 The Personal Profile feature allows the user to customise his or her watch to their specific body type and walking/running style. Each user can personally enter their weight, average walking stride, and average running stride in order to ensure accurate results. Weight and stride lengths can be quickly and easily adjusted as conditioning improves.
The Accelerator automatically distinguishes between running and walking, and can also calculate the average speed, distance, caloric expenditure, and total exercise time. Other features include a stopwatch with 50-lap counter and a countdown timer.
Sony Walkman B170 £35 (4GB)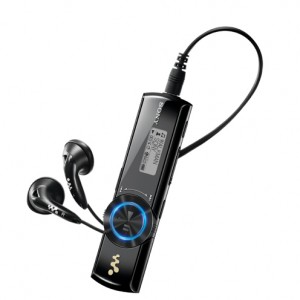 This new lightweight quick-charge Walkman B170 is ideal for last minute runs or gym visits. Weighing in at just 28g it comes complete with Bass Boost button, built-in USB for easy connection to PC, Hi-Fi or car stereo as well as a quick-charge battery that gives you enough battery power for 90 minutes of listening after just three minutes of charging. Extra refinements include an on-board equalizer to sculpt your sound, plus a voice recorder that's perfect for grabbing spontaneous thoughts.
NordicTrack T25 Treadmill £2,999
At The Moment, we like nothing better than putting on our kit and heading off into the great outdoors. But there are times –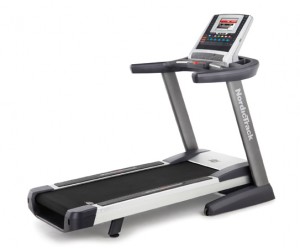 weather, busy lifestyles etc – when getting out is just not possible. And, if you're going to train indoors, then you might as well train in style. NordicTrack's new T25 treadmill allows you to do just that. This is a serious piece of kit, armed with the latest technology to monitor your fitness. Not only that, but from the comfort of your own home you can be transported to Hawaii, courtesy of the built-in HD workouts. This slightly surreal experience comes with its own personal trainer who coaches you through your workout while sharing interesting facts about landmarks along the way – a kind of virtual guided run tour. The 10" screen of the iFit Tablet allows you to connect to your home's WiFi and surf the net, watch sports highlights or navigate through your workout stats with the swipe of a finger. The T25 measures speed, time, distance, incline, decline, calories burned and pulse, with a top speed of 22km/h. Not only that, but its folding design means it's easy to store, and doesn't take up valuable space.