New Yoga Centre Opens in Huntingdon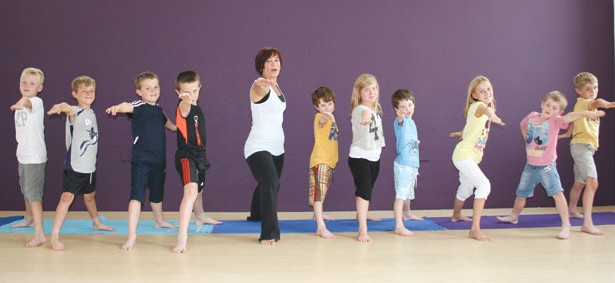 Equilibrium Yoga in Woodston will be offering sessions for children throughout summer.
Yoga benefits kids in many ways. It controls emotions and helps to remove anxiety through stretching and breathing. It also enhances physical strength and mental focus. It also strengthens both the body and mind, tone muscles, sooth their nervous system, expand their breathing capacity and energise their body and mind.
Yoga keeps the bones healthy and strong and this helps with body alignment and posture. This results in a straighter spine and will help development through their teen years. Yoga also helps to keep the muscles supple and healthy and in fact, in many postures the muscles are massaged. Children will soon notice how their posture improves and how the tension throughout their bodies release making their physical performance, in whatever they do, so much better.
The yoga sessions for kids are on Saturday mornings:
09.45-10.45 four to seven year olds.
11.00-12.00 eight to twelve year olds.
For further information contact Sandra on 01733 370002 or 07765 230809 or send an email to
Equilibrium Yoga Centres
31-32 Aston Business Park, Shrewsbury Avenue, Woodston, Peterborough PE2 7BX
2 Ferrars Road, Huntingdon PE29 3DH