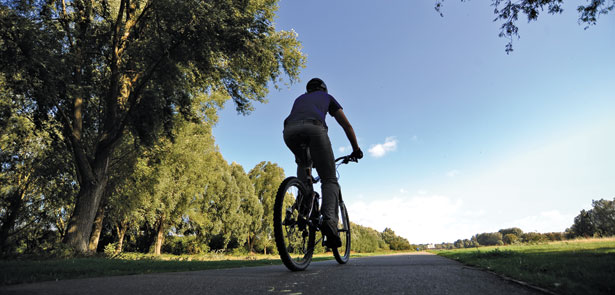 It's a common misconception that everyone knows how to ride a bike. Some have never had the opportunity to learn and others lack confidence. So are you interested in shedding and saving pounds?
Peterborough City Council's sustainable travel team, Travelchoice, are launching their popular Adult Cycle Training initiative in a bid to encourage people to get back on the saddle.
Adult Cycle Training offers a 90 minute lesson that is completely free. The sessions are adapted to suit the individual and range from the basics of balancing on a bike, to more advanced levels of navigating traffic and road systems like roundabouts. To make things easier, lessons are available in the evenings and weekends and the nationally certified trainers will come to a location that suits you.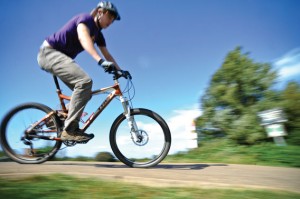 Sustainable Travel Officer, Matthew Barber, said: "The beauty of the scheme is that it can be tailor made to suit the individuals' needs, from a complete beginner to a confident cyclist.
The majority of people have tended to be more mature people who perhaps learnt 30 years ago but have lost their confidence and are scared to go out on the road. However we also get much younger people who want to ride to work and learn how to cycle safely in traffic
Aside from the environmental and physical benefits, cycling is an extremely practical way of travelling. Not only is it very wallet-friendly, it is often a quicker way to travel, particularly during rush hour.
Matthew also pointed out that Peterborough is a fantastic location to enjoy bike riding: "Being a new town we've got a huge network of off-road cycle tracks which many cities are envious of. In addition, a lot of our key destinations are really close, it's quite flat, and it's normally quite dry."
To find out for yourself, visit the website: www.travelchoice.org.uk and fill in a quick pre-assessment form.
You can also call the Travelchoice team on 01733 747474 or email