29er days of February at Fineshade Cycling!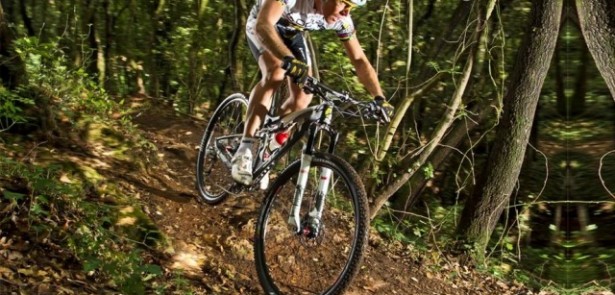 Fineshade Cycling is marking the 29 days of February by offering riders a great chance to demo a wide range of 29er bikes throughout the month
Fineshade Cycling to host free dedicated 29er demo day on Sat 18th February
Win a Scott 29er bike and singletrack package worth £900!
Celebrate the '29er days of February' with 29er hire discount at Fineshade Woods
The new East Midlands trail centre, part of the 'Rutland Cycling' family, is hosting a free dedicated 29er demo day on Saturday 18th of February featuring bikes from Scott, Trek, Giant, Yeti, Whyte and Specialized. Also on the day visitors can enter a draw to win a complete singletrack package worth £900, including a Scott Aspect 29er Sport bike. In addition, riders will enjoy 29% off the full day hire price of Fineshade Cycling's comprehensive range of 29ers during February.
Graham Atkins, one of the Fineshade store managers and a 29er devotee, explains that
here at Fineshade we already have a great range of 29ers available to demo. Clearly there is a lot of discussion about the pros and cons of larger wheel bikes, and at Fineshade Cycling people can hire the latest models from top brands like Scott, Giant, and Specialized and try them out on red forest routes. It's great that in February people will be able to hire a Scott Spark, Giant Anthem or a Specialized Epic for example, and save 29% from the normal price of full day hire. There is already a great deal of interest in these bikes and this discount should really encourage people to give them a go.
Gavin Thompson, also of the Fineshade management team, adds that
the demo day on Saturday 18th of February will be really good fun. In addition to our own fleet of bikes the best brands will be present to provide expert advice and answer questions. It's exciting to host a gathering of the mountain bike community and provide a platform for what is a hot topic! We're really proud of the new red routes at Fineshade and it's great that riders from the East Midlands no longer have to travel so far for singletrack action. This day should help introduce people to what is a fantastic venue.
Fineshade Cycling is located at the Forestry Commission Top Lodge site, just 10 minutes off the A1 on the A43 between Leicester, Peterborough and Corby. The venue opened last April and offers everything for the mountain biker; a fully stocked shop run by experience staff, new red routes in the adjoining Wakerley Woods and a welcoming and comfortable cafe in which to chill out after your ride.
The 29% saving off 29er demo runs throughout February – bikes must be reserved in advance. To demo bikes on the 18th riders will need a credit card and proof of id. For prices, reservations and for more information on the 29er demo day on Saturday 18th February please call:
Fineshade Cycling on 01780 440 899 or visit www.rutlandcycling.com/29er
Further information on these and all other Rutland Cycling events are available from:
David Middlemiss, Rutland Cycling, Unit 3, Manton Engineering, Manton, Rutland LE15 8SZ.
Email: Tel: 01572 737626 Web: Rutlandcycling.com