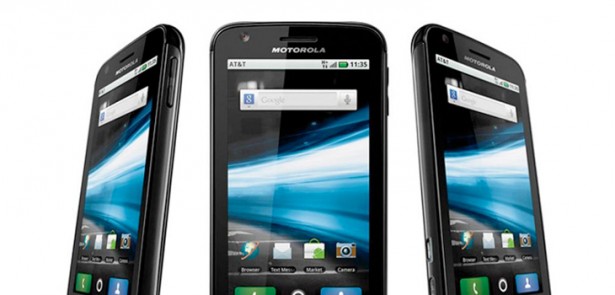 One device fits all
Four months ago a product was announced that will reshape the landscape again. This one device can be used as a set-top box (like Sky+), a HD movie player (like Blu-ray), a laptop computer, a digital camera, a camcorder, an emailer, a web-browsing device and has internet connection speeds ten times that of your home broadband. The product in question is called a Motorola Atrix and it's a mobile phone.
As processor technology speeds up and reduces in size, the price of manufacturing falls and mobile data networks move from the current 3G format to a 4G system, the potential for what smartphones will be able to do is mind-boggling.
With all the talk of tablets negating the need for desktop computers or laptops, let's not forget that our pocket rockets are powerful computers themselves and already perform 90% of the tasks we use computers for; emailing, surfing the net and communicating with others. They are still the most important piece of consumer technology today and are a key educator in how we understand what technology can do for us – aiding, benefiting and making our lives more efficient, which can free up time for all the fun stuff that many of us don't have time to do.
Next-generation smartphones will talk to your car, automatically plotting the sat-nav route to your next appointment. They will be able to access all the data stored on your home computers (photos, music, films) and pump them out to connected TVs and stereos anywhere you may be. They will be able to provide a media-rich news service far quicker than traditional outlets via the medium of social networks. You will be able to tap into live surveillance camera feeds built into your home and cars. You will be able to see if your friends are close by if you're stuck at a loose end. They will replace the multitude of grey boxes sitting underneath your TV. They will substitute money and credit cards. They will be able to open your front door. They will be able to do your weekly shopping. All of this will happen in our lifetime. All of this is happening now.