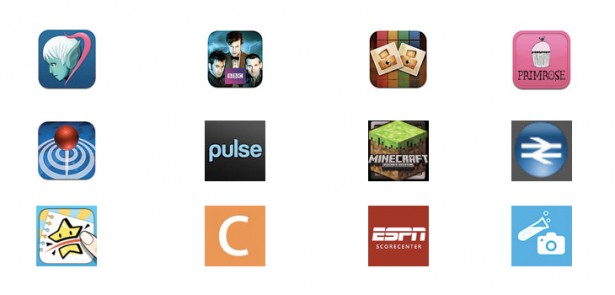 We showcase some of the best apps this month
iOS (iPhone/iPad)
£2.99
Explore an underwater world teeming with labyrinths of caverns and corals as you join Naija, use her singing ability to manipulate your surroundings and progress through stunning 2D environments.
£4.99
Open interactive pages about the Doctor and other major characters as you search this unforgettable reference resource for the past seven years of Doctor Who.
69p
Play with up to four players as you memorise and collect matching Instagram photos with this beautifully designed iPad version of a classic concentration game.
Free
Find nearby banks, bars, petrol stations and other POIs, viewing destinations on a map as well as directions from where you are. Now updated with support for hotels and single-sign-on Twitter support.
£2.49
Magically follow with a wave of your hand step-by-step recipes for sumptuous cupcakes and more from a boutique neighbourhood bakery based in fashionable Primrose Hill.
Android
Pulse
Free
One of the best looking and easiest news-reading apps on the Market – you'll wonder how you lived without it.
Minecraft
£4.29
A game for those with patience. Those who give Minecraft time will be infinitely rewarded
Train Times UK
£3.49
A great guide to the times, journeys and connections of the UK's rail system.
Slice It!
Free
Recreate the feeling of school education with this insanely addictive game that requires you to slice things.
Catch Notes
Free
Similar to Evernote, this app allows you to record text, voice and reminder notes all on the go.
Windows mobile
ESPN ScoreCenter
Free
Instant, quality highlights soon after the whistle sounds, plus commentary and live score updates. No brainer.
Pictures Lab
£1.99
An indispensable app if you want to edit some cool snaps on the fly
TuneIn Radio
Free
Get thousands of internet radio stations pumped direct to your phone.
Seesmic
Free
Aggregates chatter from Facebook, Twitter and other social networking sites.
Decibel Meter
79p
Displays how loud your environment is by way of an analog meter. Simple but effective.