WIllow Festival – May 2012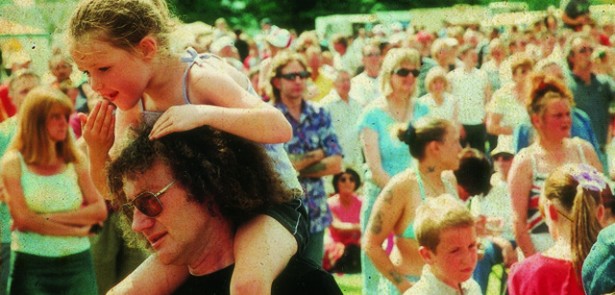 The story of The Willow Festival could take up many volumes, but this is the fullest account I've ever had an opportunity to give either in print or in an interview. For me, the why? of the festival is the most important part of the tale
In The Beginning:
It was around 1969 when I first started to play a musical instrument. Like many children I was sent by my parents for piano lessons and promptly squandered their money. I never practised, despite the efforts to encourage me to do so by well known local tutor, Gloria Hart.
Through no fault of Gloria's, I was a non-event as a student of music, but could knock out a fair rendition of Chopsticks, using all the wrong fingers. Not to be defeated, my parents decided that I should have drumming lessons, so a family friend introduced me to a local Scottish marching band.
Born in Cobden St with a father from Edmonton and a Peterborough bred mother, I had no place marching around with a Highland band, but it was loud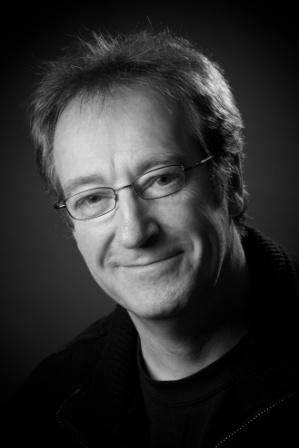 in the drill hall and I liked the power of the side drums, shattering the ear drums when playing in unison. I was pretty rubbish at drumming however, but ever the optimist, my mother then sent me for guitar lessons with Gloria, who I'm sure was thrilled to see me again. Needless to say, progress was far from forthcoming.
I even entered a choir and won a gold medal for my efforts, however, our choir mistress was always complaining that one of us was out of tune, and I'm pretty sure it was me. Talent contests and theatre shows followed, but mainly due to my mother's enthusiasm and not my own. My mother being a phenomenal singer, actress and well known artist in her youth.

A Black Sabbath Epiphany:
But salvation was at hand. A personal epiphany just around the corner. Like John Belushi and the three wise men, I saw the light, or at least I heard it…I had discovered Black Sabbath.
I remember that moment, just like some may recall the moment they set eyes on their first love or shot their first politician.
My brother being ten years my senior had a great collection of albums, all safely locked away in his album case. Being clever with hairpins, I picked the lock and pulled out an ominous looking artefact. A black album with purple embossed writing on it entitled Black Sabbath, Master Of Reality.
I slipped the album from its sleeve with a reverence no previous artefact I had handled ever received. I placed it on the turntable of the wood effect Fergusson Music Station and proceeded to crank the volume. The needle hits the vinyl and delivers a thick wave of dirty phased guitar riff, supported by an evil backline and vocals that make me want to instantly repent my sins.
That moment changed me for good. I wanted to be nothing but a musician and play Rock n Roll for the rest of my days. I learned to play guitar, keyboards, drums and bass and was very quickly capable of making a fine racket. Like Frakenstein and his creation, my mother had fathered a freak she couldn't control or relate too. To her great credit, she bought me my first electric guitar and then had to endure years of neighbour complaints as my amplifiers grew progressively larger.
So now I could play a little and knew what I wanted to do with my life, but information and help with my chosen future was non-existent. My parents didn't have knowledge of the modern music industry and my school wanted me to become a draughtsman for some obscure reason.
My School Days Were Like A Prison Sentence:
My school days were like a prison sentence and I achieved nothing there. I found no encouragement from my opinionated and shallow music tutors and they offered no information at all regarding my desire to enter the music industry. I was hardly in attendance for the final three years of my school life, preferring to bunk off and work for whoever would pay me to do so. I continually fought my corner to stay out of school, causing my parents a major headache and the authorities too.
Strangely enough, this experience was probably the most valuable in my life, as it taught me how to fight authority and use it against itself, win with good argument and solid reasoning and to stand on my own two feet. Qualities I've used ever since.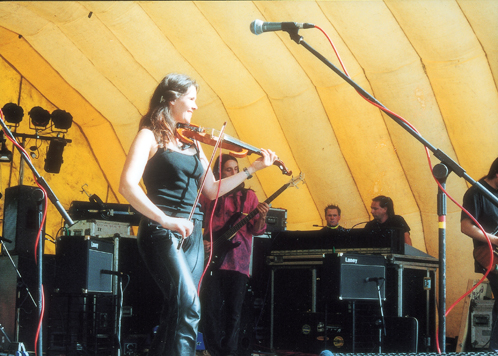 After officially leaving school, I was able to land a job in the music industry and during the interview was asked what ten percent of a hundred was, and I didn't know, so I guessed and was luckily correct. I've often wondered what I would have become if I'd got that one question wrong, as opportunities in the music industry in Peterborough were hardly prevalent.
My vocation involved selling keyboards, guitars and drums in a small music shop in Bridge St called Treasure Music, where Rivergate now stands. It was a start, but despite playing in bands in the area and working in the shop, there was still no real advice to be found locally regarding working in the wider industry or going pro as a musician.
I Really Started To Learn About The Industry:
It wasn't until Treasure Music went bankrupt around 1980 and I moved out of Peterborough to Norfolk and finally on to London, working with London based music companies, that I really started to learn about the industry.
I spent the next ten years living and working out of London and Oxford and taking on all manner of music industry related tasks. I was closing multi- million pound deals with large conglomerates, demonstrating instruments for international corporations, setting up shows and promotions, playing in full-time bands and also deputising, undertaking product design and specialist work, radio and TV presenting, contract negotiation, artist management, staff training, crewing etc. The list is a long one and I was involved in much of the above simultaneously.
After nearly ten years of hardly ever being at home and floating all over the UK and sometimes abroad, I decided to retire from the hotels, airports, train stations, coaches and driving, and moved back to my home town of Peterborough in 1990.
I'd learned a lot in a short period and had gained experience that would never have been available to me had I stayed in Peterborough. I'd worked with major industry companies on the artist recording side and with musical instrument manufacturers.
I'd Dealt With World Renowned Artists On Many Levels:
I'd dealt with world renowned artists on many levels, such as Paul McCartney, Bobby Womack and Queen and had a chance to play with a few well known artists too, even managing to scrape through a joint demonstration gig with Courtney Pine on one occasion.
Within a few weeks of being back home in 1990, I realised just what a poor state the Peterborough live music scene was in, in terms of its infrastructure and help for emerging artists. The talent was still present, but the industry wasn't. There were still a few decent venues that would book covers bands, but nothing for original artists, especially the younger generation. There wasn't even a rehearsal room facility.
Our big theatres had gone and the much loved Glasshouse was no more: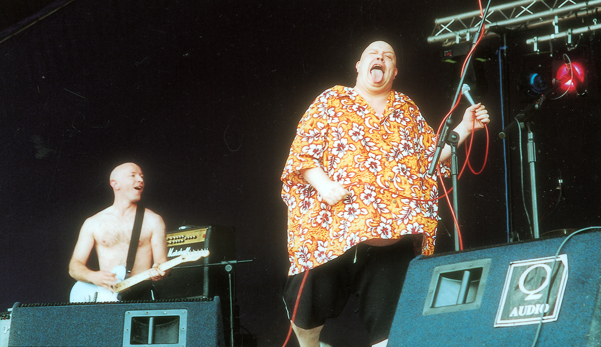 Sadly our big theatres had gone and the much loved Glasshouse was no more. The Cresset was still putting on the odd well known act, as was the Key Theatre, but both were having to back safe bets as far as I could tell and who could blame them.
So it was in this light that I decided I wanted to put my knowledge to use and be part of developing the city's live music scene and to try to help local artists make their way into the music industry. My first move would be to open Big Mouth Rehearsal Studios, based in Fengate. From this rehearsal room complex I could get to know the local music scene better, become familiar with what local artists were doing and experiencing, offer help and build relationships.
The studio had around five hundred bands use it over a ten year period, many on a weekly basis and a common early theme was artists telling me they had no local venues to play at, if indeed they were performing original music.
To combat this, I started to book local venues and showcase these bands, with mixed results. A chance meeting with Terry Henning at The Fiddlers Elbow in Kings St also led to my starting a weekly promotion for original bands there called Late & Live.
Further promotions followed and using Big Mouth Rehearsal Studios I sponsored many local live music events, including the Stamford Riverside Festival, Star Search held at The Key Theatre, The Norfolk pub's Battle Of The Bands, Ameoba productions presentation of the Texas musical In The Under Thunderloo, Rock n Rods, Summer In The City etc.
Around this time, as local people may remember, a music festival was staged on the Peterborough Embankment for an AIDS charity. I along with others were hoping it would be the first of many, but alas it was just a one off. A very welcome one off at the time. This event was to become the inspiration for The Willow Festival.
Starting in 1996 and using my experience of organising and being involved with events at venues such as Olympia, Earls Court, G Mex, NEC etc, I began to plan a music festival with wide reaching and varied aims. I knew I could handle just about every aspect of the organisation and just needed the land, support and finance.
The Underlying Aims Were Much More Serious:
I wanted the festival to become an annual celebration for our local talent and population, but the underlying aims were much more serious. If the festival was nationally or internationally recognised, then we could wake the music industry up to our presence and hopefully have the spotlight turned on us. We could be used as a market place for the recording industry, in the same way the famous SXSW festival started out in the US.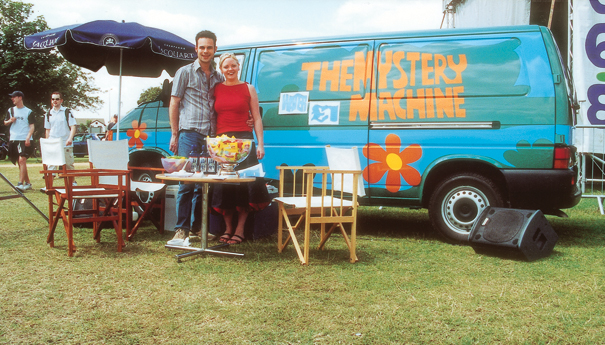 I also wanted to introduce our local population to live music of all genres, if indeed they were not already supporters or concert goers. Maybe we could inspire them to attend live music venues on a regular basis, become musicians or consider a vocation within the multi- billion pound music industry.
It was for this reason that The Willow Festival was designed as a free event. Being free to enter and also family oriented it would attract many visitors who would not normally frequent a live music show. Booking one or two headline celebrity acts would also swell attendance and provide a larger audience for the emerging artists we were showcasing.
Adding a fairground, street acts, alternative shopping village, art and crafts areas, large and varied food corral and other attractions would also help to make this more of a family fun weekend out, again boosting audiences for our local artists.
The Very Biggest Scale We Could Afford:
My ultimate goal, although beginning modestly, was to produce this on a large scale, indeed the very biggest scale we could afford. If we could aim toward this then The Willow Festival would become a genuine tourist attraction and help promote Peterborough across the UK and Europe. I always felt that if we wanted Peterborough to be a quality place to live and do business, then investment in quality events and arts infrastructure was paramount. If managed correctly this type of investment can create a boost for the local economy, help attract business to locate here and most importantly improve quality of life.
So it was with this remit I approached Peterborough City Council in 1997 with regard to the festival idea and was re-introduced to an old family friend Colin Wise, who was at that time working with the council arts department. Colin had huge experience of running events locally and had been doing so for many years. He looked over my plans and effectively "made them so". Colin found a small, but welcome budget for us and the Key Theatre kindly agreed to let us use their building and grounds to hold the first event in 1998.
I had also wanted the festival to be held in the heart of the city, to bring people to the under used Embankment, one of the city's most beautiful areas. This would also help city centre life and trade. The Willow Festival name being given after the trees running along the river Nene.
The Willow Festival was to be a not for profit organisation run entirely by unpaid volunteers with Peterborough City Council as its supporter. Even the local bands and artists gave their time without payment. The inaugural event was hosted over a two day period utilising five performance areas and showcasing just sixteen acts.
The festival broke the record for bar take at The Key Theatre and attracted approximately 3500 visitors. We also re-visited the days of using the Key Theatre Glasshouse for live music which brought back many fond memories. Boba Fett, Hard To Swallow and Melon Farmer were the three bands to play it.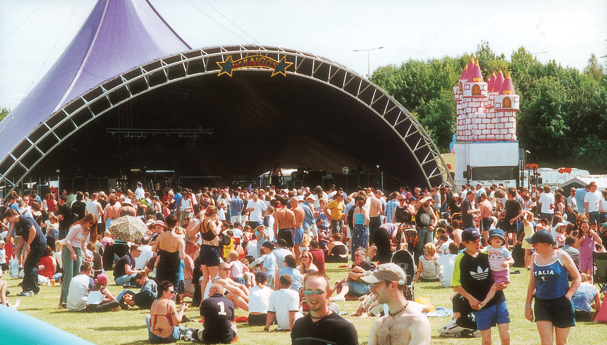 With just a handful of family and friends as volunteers, including Terry from The Fiddlers Elbow and of course Colin's help, we had made a success of the first event and were looking forward to bigger and better things.
The Willow Festival expanded dramatically for the 1999 event. Using The Key Theatre again, but now utilising the main Embankment area too, we had for the first time six stage areas to use. Vibe FM came in as a sponsor and we brought their roadshow here and booked Shakatak to play the Key Theatre main stage.
The Willow Festival's Legacy For The City:
It was 1999 that saw the start of The Willow Festival's legacy for the city. Peterborough City Council had employed Peter Newman as their arts department head and he along with Colin Wise and Karen Pincham were looking to produce great events for the city and indeed to expand on the success of The Willow Festival and build a wider reaching Peterborough Festival, encompassing all manner of events.
Up to this point there had been a festival based around the more classical arts, but little that involved the numerous performance art groups across the city. So it was Peter's initiative that we form a collective and I named it The Peterborough Music and Performance Collective or PMPC. We used this to raise grants for what was to become The Peterborough Festival with The Willow Festival as its showcase event. At its height the festival ran for three weeks and used many of the venues and green spaces across the city, including Queen's Park.
This same team brought the first New Year's celebrations with live music, radio coverage and other live stage performances to Cathedral Square and many other events, including the national BBC Music Live event.
So slowly we were getting there. When I returned to Peterborough little live music wise was happening, other than cover bands playing in pubs, but now we had several events running with others being developed, such as the Bretton Bash and the Welland Festival etc. There were now also venues for original bands to play at.
We Were Rapidly Outgrowing The Space We Had Available:
The Willow Festival 1999 showcased fifty live bands and attracted approximately ten thousand visitors and it was obvious that we were rapidly outgrowing the space we had available to us in The Key Theatre and needed to stage the whole event across the Embankment.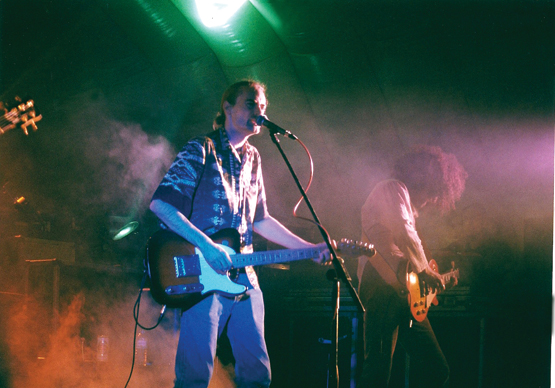 On the Monday after the weekend event in 1999 there was a huge storm lasting all day and into the Tuesday, it threw it down with rain and my wife and myself were litter picking on our own across the Embankment, trying to clear up the unexpected level of mess the festival had created.
While doing this, a chap came across to us and offered help, we gratefully and guiltily accepted. He disappeared and returned wearing a black bin liner and proceeded to get soaked through for several hours helping us out. His wife also appeared and got stuck in too. Both Jenny and Stirling Mogford became a major part of our team for the next four events, in between running their well known local business P.Net. They are back as sponsors for 2012 too.
The rain may have been an omen, because in 2000 The Willow Festival was pretty much wiped out by it. It was a year to forget, despite the festival growing to 96 bands and expanding across the whole Embankment, the event was a disappointment.
It was for this reason I expanded the festival yet again in 2001, adding the Friday to make a long weekend. I figured that we would be very unlucky indeed to have three days of bad weather and that concession holders and sponsors would get their monies worth, even if the event only managed one clear day. However, we were much luckier than that, as the 2001, 2002 and 2003 events enjoyed fantastic weather and the crowds had swelled to 53,000 visitors by 2003.
We Were Now Delivering A Massively Successful Festival:
We were now delivering a massively successful festival for the city and showcasing 120 bands. We were being talked about far and wide and visitors were coming from as far away as Brazil and Japan. Our festival campsite which we started to develop in 1999 was inhabited by tourists from all over the globe.
But our public support was not mirrored by councillor backing in 2003 or by the new hierarchy that had been brought in to run the city's arts department and I decided to call it a day half way through organising the 2004 show. So after six years the city lost its most successful and largest live music event in its history and probably the best value for money arts event it had ever been involved with.
I had calls from other cities for me to take the festival elsewhere and several commercial companies wanting to purchase the event, but the commercial route would have meant changing the festivals remit, which I would have never agreed to and other cities were not my hometown.
I Left The Door Open To Run The Event Again:
I left the door open to run the event again, but only if support were in evidence from both councillors and the arts department. Between 2004 and 2011, the call from the public to re-establish the festival never ceased, many campaigns were started by local people and I had personally received approximately 22,000 requests over a seven year period to re-birth The Willow Festival. Andy Carling started three such campaigns via social networking and actually introduced me to Facebook, as I'd never heard of it until friends started to tell me about this one man crusade.
Hardly a day went by when I wasn't accosted in the street or asked about the event via email or some other media. In fact it became the first topic of conversation with just about all the people I knew or who knew me.
By coincidence in 2011, this came to the attention of the proprietors of the Papa Luigi pizza chain while discussing another promotion with myself. Being ex-promoters themselves way back when the Jazz Funk and Northern Soul era was at its height, they saw the value in The Willow Festival immediately and were perplexed as to why it had ceased.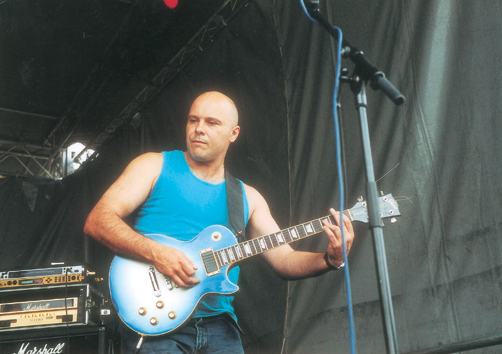 Again unbeknown to me, while discussing other issues with the new cultural and arts development officer Annette Joyce and the leader of the city council Marco Cereste, they brought up The Willow Festival and promptly arranged a meeting on my behalf.
Surprised that the city council wished to meet with me, I was delighted to attend and explain the history and potential the festival had. It was apparent within the first few minutes of chatting that these were astute people with a good understanding of the benefits the festival could provide for the city.
Its Been An Absolute Pleasure Working With PCC During 2011 And 2012:
So their backing was approved and the support we've been given since has been by far the most substantial to date and it's been an absolute pleasure working with PCC during 2011 and 2012. Annette Joyce seems to have been an inspired choice of appointment and has a good handle on how to commercially realise the value of arts and culture events in the city and several councillors and the Lady Mayor have offered and shown unprecedented help.
This support has led to more sponsorship than in the past and enabled us to plan in the long-term. For the first time the BBC are our media partners and we are expecting great things from this relationship over the coming years.
The Willow Festival 2012 is now on target to be the biggest and best in its history, with seven stage areas, 123 bands, comedy, theatre acts, poetry, arts and crafts, street acts, fairground, alternative shopping village, bars, food arena etc and still remains a free to enter family event.
So this is our history and we aim to make more in 2012, hope to see you all there!
Mark Ringer
Councillor Marco Cereste, leader of Peterborough City Council, said The Willow Festival is set to be another successful event in the city,
Thousands watch the Tour Series and the Perkins Great Eastern Run every year. Tens of thousands turned up to the brilliant Peterborough Festival last year and over 8,000 people attended the city's Italian festival. There is clearly an appetite in the city for big events – and what could be better for the Peterborough than the return of The Willow Festival.
Annette Joyce, head of commercial operations at Peterborough city council said:
The Willow Festival is an event that many city residents still have very fond memories of from when it ran between 1998 and 2003. Peterborough City Council is therefore thrilled that it's coming back to the city this year and was very pleased to help it become a reality. Live music is something we want to see more of in the city and to have an event that will feature over 120 bands across 6 stages is simply great for Peterborough. We want to attract more people into the city centre and from outside the area to visit Peterborough – it's events like The Willow Festival that make this happen. I'm positive that The Willow Festival will run for years and years now that it's back on the city's calendar.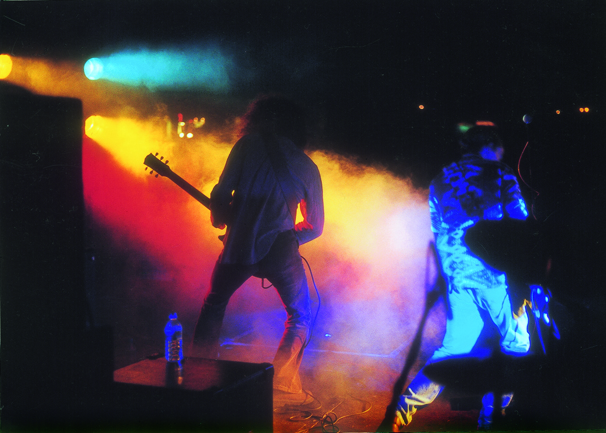 Leave a Reply