The Turn of The Key – Key Theatre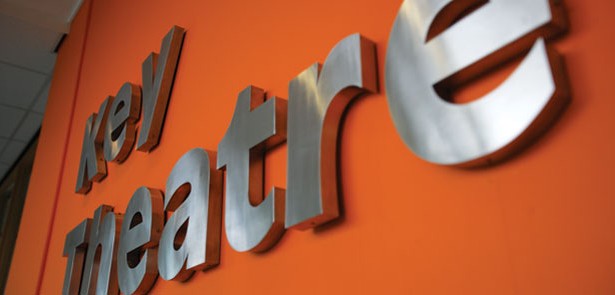 There are exciting plans ahead for Peterborough's Key Theatre. RICHARD GUNN chats to two of the two key people who intend to transform it into one of this region's leading artistic venues
There are a multitude of questions I want to ask Maggie Saxon and Frank Murphy, the executive director and business continuity manager respectively of Peterborough's Key Theatre, when I meet them for a chat in the top floor bar of the venue, overlooking the River Nene. And it's perhaps not one they were expecting. But, given the appalling weather we've had during most of the summer, the theatre's riverbank location and the fact that, during my walk there along the Embankment, people were being rescued by planks from barges stranded by rising waters following heavy rain, I think it's a pertinent one:
Are you worried about the theatre being flooded?
Maggie laughs.
Interestingly, we've put ourselves on flood alert, probably since about June when it was really, really bad. It was extraordinary as to how close the barges got to us. But there's actually quite a steep incline up to the theatre, so we were saved by that. But we were ready to get sandbags.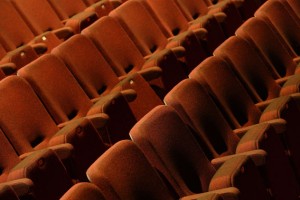 So, phew. Fortunately the Key's enviable waterside situation doesn't seem to come with too many disadvantages despite the wettest UK winter on record. "We're safe," says Maggie.
It's an absolutely gorgeous setting; Stratford-upon-Avon, eat your heart out
Despite only being in their posts since April of this year, both Maggie and Frank have obviously developed a lot of affection for the theatre already, and with that, a commitment to make it an even better, more exciting place. Maggie's main brief is to reposition the organisation and help raise the quality and range of programming, while Frank looks after the operational side of things. Maggie brings with her 30 years of experience working "in the business" at diverse locations throughout the UK, as well as with an organisation called Skillscene, set up to further qualifications and development for theatre technical workers. "One of the nicest things is working with the staff in a place like this, and bringing people on, developing them and giving them opportunities to train." And alongside Frank's business acumen and knowledge of Peterborough and its citizens (having managed five libraries for Vivacity before his move to the Key), he also has first-hand knowledge of the theatrical world, having once been an actor himself.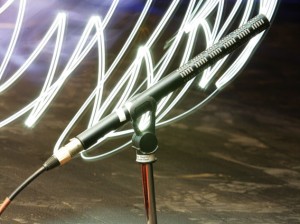 This is an exciting time for the more artistic side of Peterborough. Since the advent of Vivacity, the not-for-profit charitable trust that now runs many of the cultural and leisure venues associated with the city, there has been a raising of the bar for such interests, as the city seeks to more actively promote and celebrate these facets. As the city's flagship theatre, the Key is at the core of this shift. Opened in 1973, its construction was financed by public bodies, charities and individuals. Housing a 360-seat main auditorium and a smaller, more intimate 94-seat studio space, it was revamped last decade with a striking new modernist façade that looks especially spectacular at night when all lit up, thanks to its large expanses of glass. But the programme of improvements is on-going; recent visitors will have noticed building work going on at the side and rear of the building. These have been part of a £1-million investment to expand backstage facilities, including dressing rooms, scenery storage and new offices. It will also allow room for the Vivacity Arts team to move across from its present base at the library, something that Maggie is very pleased about. This commitment – at a time when local authority budgets are being stretched – shows an assurance to and a belief in a venue that many hope can become one of the best in the region.
Vivacity is making a considerable investment across the city through its many activities and it's great that the theatre is being seen as a priority. It's fantastic for Peterborough and it's hugely supportive, doing the role that I'm doing, to know I have the backing of the whole organisation there to drive the Key Theatre forward. It has to be a win win situation. The hope is that this will lead to the Key becoming much more than just a theatre, with potential to be so much more than just a place where people come to see a show
"I'd like to create what I call an 'inside/outside' building," Maggie says. "That's to say that the rooms outside of the auditorium, where the main events happen, are animated and alive too." She pinpoints the Through the Looking Glass side of the recent Arts Festival, where normally closed areas of the theatre were opened up to visitors and performances held in them, as something of a template. "That brought people in and used the buildings in different ways, with activities going on outside. I'd like to turn the building itself into a creative hub like that. So when I say 'inside/outside', I mean that things are going on all around the building, fully transparent. I'd like it to become a vibrant centre for the live arts."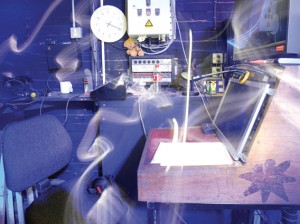 And to fill the spaces, she's also looking to create a programme that is "multi-faceted and high quality, whether it's the Counterfeit Stones and Think Floyd through to Tom Kempinski's Duet for One touring production with William Gaunt and Haydn Gwynne – a wonderful piece of drama – and Peggy Seeger, an iconic folk singer, and the great jazz of Chris Barber. But it's got to be a quality range, with activities that feed people from four years old to 94 years old. I don't want this building lying empty when we can be offering services." Frank echoes her words. "Our ambition is to open up theatre for everyone. We're trying out a lot of new stuff as well as responding to what obviously works here too, with regard to more mainstream productions. What we are trying to do is to turn the Key into something that everyone will want to use." The pair seem incredibly enthusiastic to raise aspirations around performing arts in Peterborough and have it take its place alongside neighbours such as Cambridge and Bury St Edmunds which have, perhaps, in the past overshadowed it somewhat.
Look at the Olympic torch ceremony and all that was going on in Cathedral Square. Wow, absolutely extraordinary. You could see the open-mouthed joy and excitement from children and adults at that whole experience. And there was more coverage of that on the news than any other in the region. We need more of that; it raises the game, raises the aspirations and whets the appetite. And we've got to be ready to meet that demand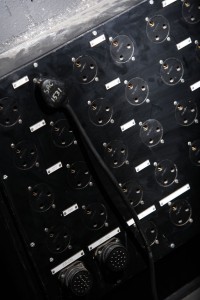 The Key played quite a significant role in the torch's stay in Peterborough, housing some of the performers and putting on additional events for the evening.
The plans extend beyond the building itself to include its outside areas. Few UK venues are sited so close to a city centre yet also in such a picturesque spot. With the most recent bout of building work now over and the temporary Portakabins removed, Maggie wants to reclaim the area around the building. "We've got one of the best restaurants in Peterborough downstairs, in Riva with its outdoor terrace. And that opens up the Embankment for glorious early evening drinks before a show." Maggie's grand vision includes an idea for a creative family area with children's playing facilities.
"But one of the things we need to be conscious of is getting people over here," cautions Frank. "We are actually away from the main drag, sidelined away from the city, and we don't know what's going to happen with the on-going south bank riverside housing and commercial development." He's hopeful for a footbridge directly across the river to the Key. "It would be a lovely feature and makes common sense. We would then be a passing point and that would make us even more immediate to what's going on."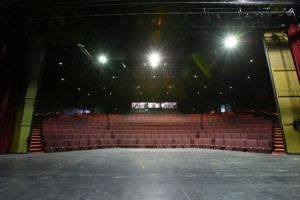 Frank's position as business continuity manager also means he wants to explore commercial and corporate opportunities. "That will open us up to 'non-theatre folk' as it were, making sure that businesses and the corporate landscape of Peterborough are aware that the Key is available for whatever they may want to use it for. We have to build partnerships. Part of the reason we're here is to take the theatre, beyond the bricks and mortar, out into the local community." But, on a more down-to-earth level, he's also behind the forthcoming reintroduction of the 'Glasshouse' Experience at the Key. Back in the 1990s, local bands could use the Key's spaces such as the foyer and the bar to perform and showcase their music. Come September, that will be happening again, once a month on a Sunday. "This will be an opportunity for an eclectic mix of musical performers, anything from musical poetry to more experimental stuff. My ultimate ambition is to have it something like the Later with Jools Holland show, a real mixture, a celebration of all sorts of music. I can almost see it turning into a jam between all the different genres." He's clearly intrigued and eager at the possibilities of what he sees as very much a family event. "Glasshouse; come along, bring your newspaper, have a pint, chill out," is how Maggie feels the days will be like.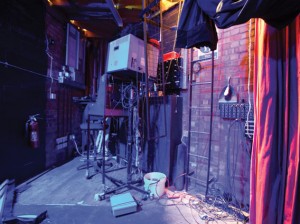 With next year marking the 40th anniversary of the Key, there are plans to celebrate in a big way and further increase the Key's profile within the community. "It's only fair that we celebrate such a massive milestone; it's 'life begins' and all that." While quite what the commemorations will entail have yet to be formalised, Maggie and Frank are hopeful of an entire year of happenings, leading up to November 23, 2013, exactly 40 years to the day since the theatre threw open its doors to the people of Peterborough with an amateur production of Shakespeare's Twelfth Night. There remains a keenness that amateur companies will have just as much a home at the Key as they always have done, alongside the professionals, especially during the anniversary year. "And it will be nice to have some of the people from those 40 years back here again," believes Frank.
Before all that though, the Key's autumn season gets underway in September. "There will be a lot more work for young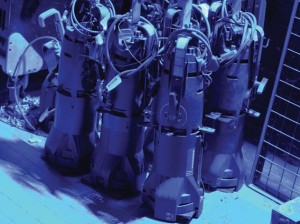 children and families, from the age of four upwards," reveals Maggie. "And we've got our traditional pantomime, which is the main highlight of the year really." This year it's Mother Goose and tickets are already on sale "and selling well too," says Frank. New developments include the Key Comedy Club and open mike sessions within the Studio space, and there will be some class tribute bands – the Counterfeit Stones is one Maggie is clearly looking forward to herself, as it's taking place on her birthday – plus some return performers as well as some "terrific drama and an eclectic range of touring productions in the main auditorium," according to Maggie. "Already there's quite a range of programming, raising the quality and positioning the Key so there's something for everyone. Across the range, it should appeal to all different sections of our community." For next spring, there are even plans for a Bollywood show.
However, despite the new thinking, higher prices aren't part of the gameplan. "We're not jacking up our ticket prices," stresses Maggie. "I had one conversation with a promoter the other day about bringing a band in, and we talked about making the discount not for the senior citizens but for the people under 30, because they're the ones having the tough time of things at the moment. I'm going to look seriously at whether we shift our discounts."
In the end though, both Maggie and Frank feel that the one of the biggest assets the theatre has, alongside the people who work there, is actually where it is. "When you do come in here day-to-day, you do have to open your eyes to what a beautiful place it is," is Frank's assertion. "Maggie's been to practically every theatre in the land, and I've been to quite a few, and when you put those into perspective with the Key, it has got a lot going for it. I think if the people of Peterborough went to other theatres and saw where their settings are, then they'd start to appreciate that it is not only a great theatre but in a great location too."
• For further details on the Key Theatre, see www.vivacity-peterborough.com/venues/key-theatre/ or telephone 01733 207237 for general information or 01733 207239 for booking information. Teaser leaflets on the Autumn 2012 season are already available, with full brochures available from the middle of August.
Leave a Reply