Take Your Seats At The Key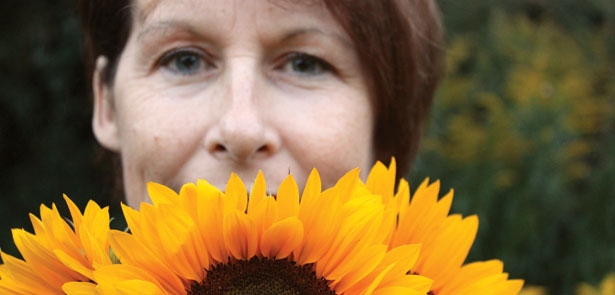 The Key Theatre Is Destined To Become One Of The Region's Leading Artistic Venues
An Audience With Jonathan Miller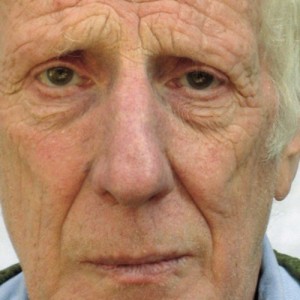 Jonathan Miller's career has covered many different fields: author, lecturer, television producer and presenter, theatre, opera and film director. For over 30 years Jonathan Miller has contributed prolifically to the BBC and independent television. His 1966 film of Alice in Wonderland is regarded as being one of his greatest achievements. Between 1980-1982 he produced and directed 11 plays for the BBC's prestigious Shakespeare series, in 1984, The Beggar's and then in Spain and New York, was also filmed for BBC2. Jonathan Miller's involvement in the world of opera began when he was invited to direct the British premiere in 1974 of Arden Must Die by Alexander Goehr. He spent several seasons working closely with Kent Opera, and subsequently with English National Opera for which he directed some of his most enduring successes – The Marriage of Figaro, The Turn of the Screw, Rosenkavalier, Carmen, and The Mikado and Rigoletto, both of which were revived in 2006.
Jonathan Miller was awarded the honoary title Doctor of Letters
Cambridge University and in 1997, was elected as a Fellow of the Royal College of Physicians in London. In 1998 he was admitted as a Fellow of the Royal College of Physicians in Edinburgh. He is also a Foreign Member of the American Academy of Arts and Sciences.
In June 2002, he was knighted in The Queen's Jubilee Birthday Honours List.
Monday 29 October at 7.30pm
Tickets: £18.50 (£10 for students)
Box Office: 01733 207239 or book online at vivacity-peterbrough.com A £1.50 booking fee applies to all cheque & card transactions.
Vivacity Key Theatre
Embankment Road
Peterborough
PE1 1EF
MPB present Soap Opera
Soap Opera is a spoof murder mystery set behind the scenes at the failing TV soap, 'Hollyenders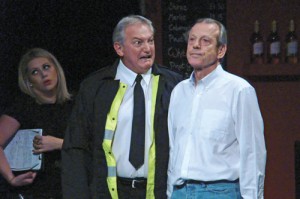 Street'. Hollyenders Street has been on air for fifteen years, and viewing figures are the worst they've ever been. So a new, hard nosed producer is brought in to mix things up and save the show. Characters are cut, stories are sexed up and new blood is brought in. Even the theme tune is re-written. Before long, the cast are at war, the writers are on strike and everyone ends up unhappy. And then, somebody snaps. Blood is spilled and a body is discovered. The detective in charge of the investigation, who is a life-long fan of the show, arrives to solve the case. Will the show be saved? Will the murderer be found? Will Detective Emmerside get a full set of autographs? The answer to all these questions and more is… probably. Starring Leslie Grantham, (EastEnders), Graham Cole (The Bill), Louis Emerick (Mick Johnson from C4's Brookside/PC Walsh from BBC1's Last Of The Summer Wine), Michelle Gayle (BBC1's Eastenders), Lee Otway (Hollyoaks) and the hilarious Kev Orkian.
Monday 22 – Wednesday 24 October 2012 Nightly at 7.30pm, Wednesday matinee at 2.30pm
Tickets: £16 (£13 concessions) Matinee: £12 KEY I.P. tickets: £10 Box Office: 01733 207239 or book online at vivacity-peterbrough.com A £1.50 booking fee applies to all cheque & card transactions.
Calendar Girls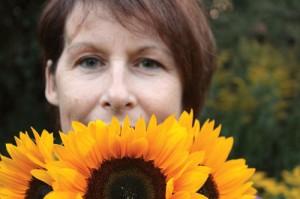 Based on the true story of eleven WI members who posed nude for a calendar to raise money for the Leukaemia Research Fund. Calendar Girls opened at the Chichester Festival Theatre on 5th September 2008 and has since become the fastest selling play in British theatre history.
When Annie's husband John dies of leukaemia she and best friend Chris resolve to raise money for a new settee in the local hospital waiting room. They manage to persuade four fellow WI members to pose nude with them for an 'alternative' calendar, with a little help from hospital porter and amateur photographer Lawrence. The news of the womens' charitable venture spreads like wildfire, and hordes of press soon descend on the small village of Knapeley in the Yorkshire Dales. The calendar is a success, but Chris and Annie's friendship is put to the test under the strain of their new-found fame.
Tim Firth adapts the film into a compelling play that has toured the country. Now, with the Mask theatre it arrives here, in Peterborough. Tickets are available now online at: http:// www.vivacity-peterborough.com/event/calendar-girls and from the Key Theatre Box Office. Also note that the dates shown in the latest edition of the Key Times are incorrect.
Wednesday 14th to Saturday 17th November At The Key Theatre, Peterborough
Performances begin at 7:30 nightly with a 2pm matinee show on Saturday. Tickets £11 available now from Key Theatre Box Office (01733 207239)
Peggy Seeger
Born in 1935, Peggy is Pete Seeger's half-sister and Ruth Crawford Seeger's daughter; her first life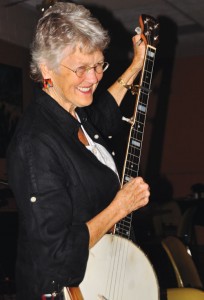 partner was the English songwriter Ewan MacColl, who wrote First Time Ever I Saw Your Face for her and to whom she bore three children. (She has eight grandchildren).
Peggy is known for her excellent renditions of Anglo- American folksongs and for her activist songwriting, especially in the field of feminism. Her best-known pieces are Gonna Be an Engineer and The Ballad of Springhill, which latter is rapidly becoming regarded as a traditional song. After living 35 years in England, she returned to the USA in 1994 and took up residence in Asheville, North Carolina. She moved to Boston in 2006 to take up a teaching job at Northeastern University. She moved back to England (Oxford) in 2010 and now tours extensively in the UK as a solo concert artist, singing and giving workshops. She has made 22 solo recordings and has participated in over a hundred recordings with other artists.
Her new "Live" album was recorded in New Zealand and was produced in aid of the Nelson Women's Centre which was destroyed in an arson attack.
Peggy continues to tour in the UK and Europe. She is an accomplished multi instrumentalist and singer. Her show is full of humour, pathos, great songs and most of all Peggy has an ability to interact and connect with her audience.
"She can make a traditional song timeless yet as current as if written yesterday" Rich Warren WFMT.
Sunday 18 November,at 7.30pm Tickets: £14.50 (£13.50 concessions)
Box Office: 01733 207239 or book online at vivacity- peterborough.com
Mother Goose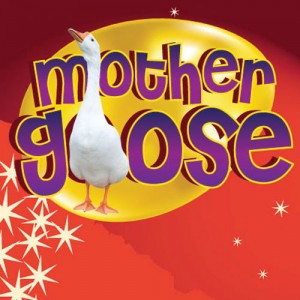 Key Theatre pantomimes are renowned for their quality, action, magic and adventure and this year's tale of the Goose that lays golden eggs will make the perfect Christmas treat for all the family.
Written and directed by Michael Cross, Key Theatre pantomimes are renowned throughout the region for their quality and traditional sense of good, clean, family fun. And with over 30 years of experience, it's no wonder that thousands of children have grown up enjoying panto at the Key and many now bring their own families too!
Created by local people for local people, it's very much a Peterborough 'thing' and the Key's wonderfully intimate auditorium ensures that everyone is part of the fun and also enjoy the best seat in the house!
Tickets are now on sale and with over 50 performances to choose from, there's sure to be a time and date to suit everyone!
Leave a Reply