Experience The Tragic Love Story Of Puccini's Madama Butterfly At Showcase Peterborough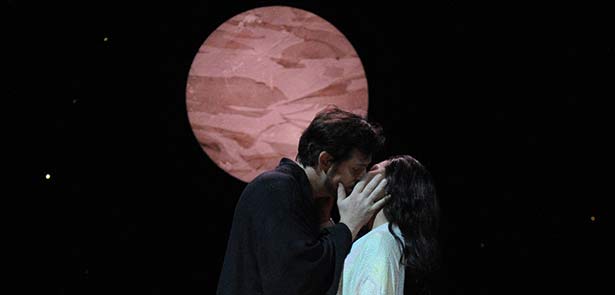 Opera Australia's production of Madama Butterfly, captured live from The Arts centre in Melbourne, will be screened at Showcase Peterborough on Tuesday 26 March at 7.30pm
Perfect for those experiencing opera for the first time, Moffatt Oxenbould's classic production of Puccini's romantic love story incorporates beautiful costumes, stylish set designs and features the composer's most endearing and enduring heroine, 'Madame Butterfly'.
Japanese soprano Hiromi Omura stars in the title role, Cio-Cio-San whose innocent love is rewarded only with betrayal by the American sailor, Pinkerton sung by Australian tenor James Egglestone. A heart breaking love story, Puccini's masterpiece contains universally popular music including the 'Humming Bird Chorus' and 'One Fine Day'.
Audiences can enjoy the world famous opera, Madama Butterfly from the best seat in the house at Showcase Peterborough on Tuesday 26 March.
Tickets are available now from the box office, online at www.showcasecinemas.co.uk, via the Showcase mobile app or through the 24 hour ticket hotline on 0871 220 1000. General tickets are priced at £10, with students and Insider members priced at £7.
For more information about this showing, Showcase Peterborough or our free Insider membership, please visit www.showcasecinemas.co.uk. Alternatively you can follow us on Twitter @showcasecinemas and find us on Facebook by searching for 'Showcase Cinemas UK'.
Leave a Reply