Drew Taylor: Chromotheraphy – 31 August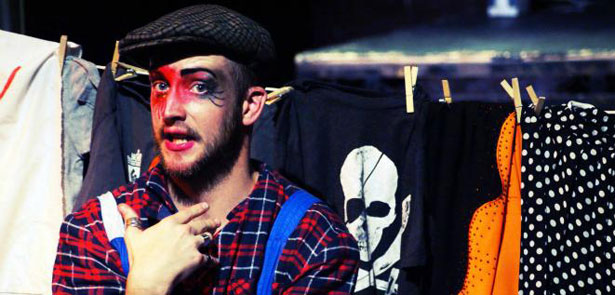 Award winning poet, Drew Taylor, has decided to give a little back, helping in only the way he knows how: with colour. Exploring the social context of colour from pink etymology, to grey hair capability chronology... to 1970s hanky colour coding and living synaesthesic foreboding: We Are All Influenced By Colour (whether we recognise it or not)
Shade of pink; make you most girly?
A little grey; spoil a chest rug curly?
Camouflage print preferable to floral?
What colour choice to epitomise my epidural?
Guided by a Suffolk voice "raw, clever and disturbing" (The Scotsman) have another look at your own colourful microcosm, through this poetic work-in-progress exploration.
Supported by Escalator Performing Arts.
At The Junction, Cambridge
Doors 7pm. Show starts 8pm
Pay what you like
The Junction
Clifton Way
Cambridge
CB1 7GX
Leave a Reply