Peterborough Health Club Gives Hydration Help To Race Runners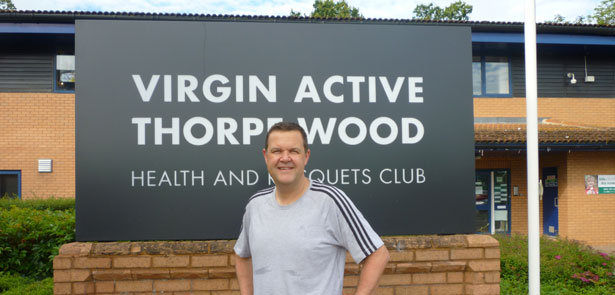 RUNNERS taking part in this year's Perkins Great Eastern Run will be well hydrated thanks to a sponsorship donation from a Peterborough health club
Virgin Active Health Club is supporting this year's race supplying 20,000 bottles of water for runners as they make their way around the course on Sunday October 14.
It is the first time Virgin Active has been a main race sponsor and David Barker, the manager of the Peterborough club, is excited by the new partnership.
David, who lives in Hampton, will also be running this year's half marathon. Aged 45, it's his first attempt at competitive running since leaving school.
When the sponsorship deal came up I thought it was only right that I should run the race, It is fantastic for Virgin Active to be involved in such a big event as this. The Active brand is one that is fairly new to the city so it's also a good way of helping to let people know we are there. We have a company saying 'Live Happily Ever Active' and I thought it was time to get out there and push myself to achieve something that I did not see myself ever doing. The training is going really well. I am running over 9 miles now and I hope to have completed the full 13 miles before the day of the race. To go from a standing start as a complete non runner to crossing the finishing line is a great motivator. I am getting fitter and I aim to continue running regularly after the race.
Three of David's work colleagues, Clare Bennett, Daniel Griffiths and Daniel Winstone are also going to be running the half marathon.
The quartet will be raising money for Sparks, the Children's Medical Research Charity which is Virgin Active's charity partner for 2012.
Virgin Active Health Club, in Thorpe Wood, currently has over 4,300 members. It's recently undergone a major £500,000 refurbishment with a new gym floor and £400,000 worth of state-of-the-art Technogym equipment installed.
For more information about the Perkins Great Eastern Run 2012, to enter and to keep up to date with all the latest race news and training tips, visit www.perkinsgreateasternrun.co.uk or call (01733) 452336.

Leave a Reply