Paws For Though For Your Pooch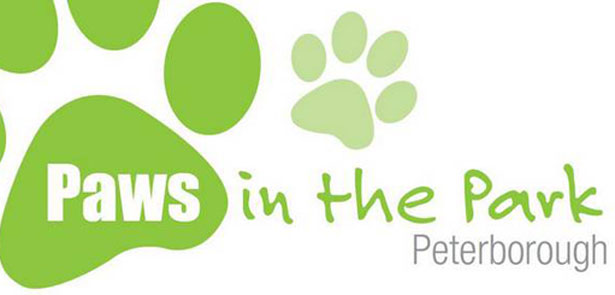 Dog savvy individuals are being offered the opportunity to attend Peterborough Paws in the Park on Friday 24 August 2012 to top up their knowledge of all things canine
The event is being hosted by Peterborough City Council and The K9 Project in association with Wood Green, The Animals Charity and will be held in Central Park, Peterborough from 10am to 4pm.
The day will focus on four main areas:
• Dogs and the Law -Information on the legislation affecting dogs and their owners
• Dog Agility – Come and test you and your dog in the agility ring
• School for Dogs – A place to learn how to teach your dog new tricks
• Kiddie Corner – Children can create and make their own pet toy
Councillor Peter Hiller, Cabinet Member for Housing, Neighbourhoods and Planning for Peterborough City Council, said:
This event is the first of its kind in Peterborough and something we hope will be extremely valuable to current and potential dog owners. It really is imperative people take responsibility for the behaviour and welfare of their animal and that they can manage their pet in a way that is not a danger or threat to others. Peterborough Paws in the Park aims to promote responsible dog and pet ownership through a wide variety of educational activities and is set to be a really fun day.
Wood Green's School for Dogs event will provide a small enclosure where people can get advice on behaviour and obedience.
Alongside the Kiddie Corner, where children can make toys for their pets, Wood Green will provide information about suitable leads, muzzles and harnesses which will be available for a small donation. Each collar that is sold will receive a name tag to ensure that the dog is displaying the required identifying marks when out in public.
The K9 Project provides education and training opportunities for young people by working alongside dogs. During the day, a dog behaviour expert from The K9 Project will be available to offer advice to people about dog behaviour. For example, experts will offer advice on barking dogs and the reason why the dog may be barking. There will also be a small agility course for dogs and owners to try out.
Peterborough City Council's neighbourhood officers will also be there throughout the day providing advice on dog fouling and will give advice on the laws associated with responsible pet ownership.
National charity, Hearing Dogs for Deaf People will be bringing puppies for people to pet and cuddle and will fundraise throughout the event.
The event is free to attend and all pet and non-pet owners are welcome.
For further information please contact David Marshall on (01733) 863740.

Leave a Reply