My Week With Marilyn – until 19 Jan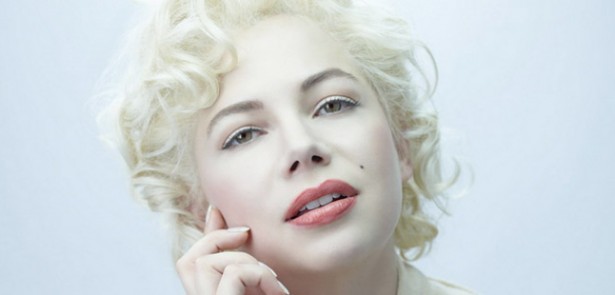 Directed by Simon Curtis and starring Kenneth Branagh and Michelle Williams this film is based on what might have happened when Marilyn Monroe came to England in 1957 to star with Laurence Olivier in the film The Prince and the Show Girl. This clever drama is sheer delight.
Synopsis:
In the early summer of 1956, 23 year-old Colin Clark, just down from Oxford and determined to make his way in the film business, worked as a lowly assistant on the set of 'The Prince and the Showgirl'. The film that famously united Sir Laurence Olivier and Marilyn Monroe. Nearly 40 years on, his diary account The Prince, the Showgirl and Me was published, but one week was missing, published some years later as My Week with Marilyn. When Arthur Miller leaves England, the coast is clear for Colin to introduce Marilyn to some of the pleasures of British life; an idyllic week in which he escorted a Monroe desperate to get away from her retinue of Hollywood hangers-on and the pressures of work.
See this film at Stamford Arts Centre in January:
Mon, 16 January at 5:00 pm
Tue, 17 January at 2:30 pm, 8:00 pm
Wed, 18 January at 5:00 pm
Thu, 19 January at 5:00 pm
Tickets cost £6 and can be purchased from the Stamford Arts Centre box office:
Tel: 01780 763202
Website: www.stamfordartscentre.com
To find out more about the film visit myweekwithmarilynmovie.com
Leave a Reply