Family Planning | Kiddicare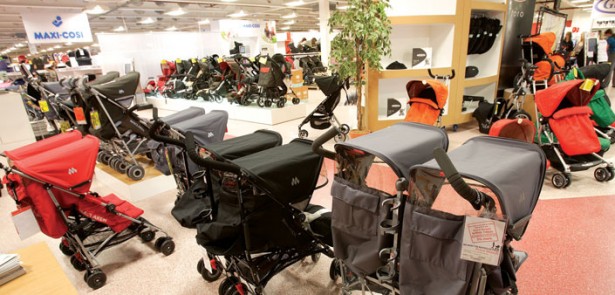 Started in the early Seventies, Kiddicare has become a leading supplier of baby equipment both online and in the city of Peterborough. Yet despite its size and some major recent developments, it has never forgotten what made it successful.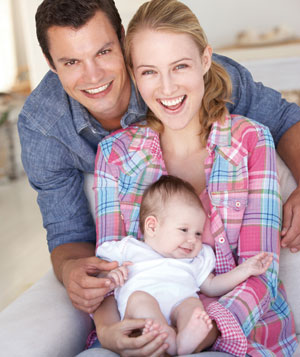 Think of a successful Peterborough business and Perkins Engines usually comes to mind closely followed by Emap. Two companies that have their roots in the city but whose services and reputation go much further, but yet, there is another. A company that has slowly and quietly become something of a business phenomenon as well as a lifeline to the many customers it serves.
In just under 40 years, Kiddicare has grown from a tiny shop on the outskirts of town to where it is today, dominating the children's product industry both in the city and online. It now employs more than 150 people and was the largest privately owned nursery supplier in the country. In January 2011 alone it sent out 150,000 items, and yet, the story of how it got here is a simple one consisting of good ideas, great customer service and even better timing.
It's a story the store's manager, Sharon Loxdale, knows well. She has worked for the company for a decade and has seen it grow into a hugely successful retailer.
'Kiddicare started in 1974 as a family run business she explains. 'Neville and Marilyn Wright originally began selling products for babies and children from their house before they opened a little shop on Lincoln Road and then, in quick succession, they went from Orton, to Werrington Village, to Mancetter Square in Werrington and finally to here' as she raises her hand, gesturing to the impressively modern, glass-fronted building we are sat in.
However, it was the launch of the kiddicare.com website, ten years ago, when things really started to accelerate. The company's current CEO and son-in-law of the founders, Scott Weavers-Wright, had the idea for a website just as the .com boom took hold. Thanks to its impressive range of products and – more importantly – its ease of use the site quickly become a huge success. 'Over the past five years' says Sharon 'we have won loads of awards and turned the company into the national brand it is now'
For those of us in Peterborough, though, Kiddicare is more than just a website. It has a physical presence and a large one at that. It moved into its current premises in Hampton three and a half years ago and, as proof of the staff's regard of the company, they helped with the transition. 'All of the employees chipped in helping paint the interior, they really enjoyed it' Sharon tells us. 'Then they worked late setting the shelves out. As a result, it feels like our, their, building and maintains the family environment which we have always tried to achieve.' It is a vast space, think Ikea for kids. With 60,000 sq feet of floor space over three stories it's one of the largest department stores in the city.
The company, though, is aware of the store's size and so does everything it can to make sure its customers leave happy – whether they're shopping for a complete nursery suite or for a simple pack of wipes.
'It's not just the products themselves that are important or how much they are, it's also about the service. And so every customer is greeted when they arrive, left alone and then approached to make sure they've found everything they were looking for. People don't always realise there are actually two other floors'
Kiddicare also offers a Very Important Baby (VIB) service on every floor, a free of charge, personal shopper who will take you through everything you need for your baby.
'Where do you start planning for everything you need for a newborn? You can listen to other people's advice but everyone is different. What friends want from their pushchair might not work for you. So everyone who uses our VIB service is treated as an individual since we know everyone's lifestyle is different.' Importantly, it gives customers a chance to try pushchairs, including seeing if they will fit in the boot of their car. Due to how some fold and collapse not every pushchair will fit in every boot. 'It's the same with car seats' she adds. 'Not everyone who comes here realises they're not compatible with every car.' (Although if you make a mistake – and who hasn't? – Kiddicare has a 365-day return policy as long as the product is in its original packaging). More importantly they will also advise on the current regulations, such as when you should have the child facing forward. 'These regulations change all the time.'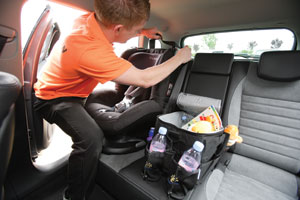 Car seat fitting is a very important aspect of the company and something it holds in high regard. Unlike other car seat providers, at Kiddicare it's done on the premises by the fully trained car seat experts. 'Our team of car seat specialists listen to what car the customer has, what the weight of the child is, what their budget is and then give impartial advice on what the best seat is for them. It is all part of the service we provide. We also offer a free fitting service so you can leave with the assurance that the seat you have fitted is safe and secure for your little one. Also, the team will check the fit of any car seat, regardless of where it is purchased and offer impartial advice. As a business, we want the car seat to be bought from us but know, child safety is paramount so we are more than happy to help'.
However, as a father of two boys with a gap of three and half years in between them and whose pushchair was left in the garage during that time, my favourite Kiddicare service is their repair and service check for buggies. Regardless of whether or not you bought it from there, their technicians will give it a thorough going over, repairing anything that's broken and will advise the best way to keep it maintained. 'We have hundreds of spare parts in stock but we can still source what we don't have. Plus, our service guys have all been trained by the manufacturers meaning the repairs are done onsite and not sent elsewhere and, in nearly all cases, a repair/service will be carried out whilst you wait so you don't have to make a return journey.'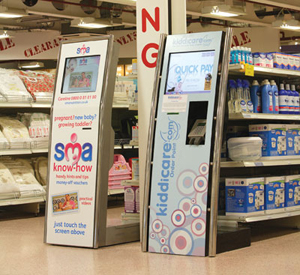 Kiddicare has also introduced 30 new kiosk payment systems and have them dotted around all floors across the store. I remember at the old, Mancetter Square shop having to wait for our son's car seat to be brought out from the warehouse and then needing to queue up again at the till. With this new system, you simply check whether the product is in stock, pay for it and it will be quickly delivered to the service point or to your home address. It's much quicker and easier.
To make your wait more comfortable, the new shop also has its own 180-seater restaurant. A huge step for the company, it turns the store into more than just a shop to buy things and with the adjoining soft play area (and soon to include an outdoor play area with houses and slides etc) it's now a place to have a coffee and hang out as many mothers, who admitted to dropping in, testify. The shop will also be launching the Kiddicare.com Colouring competition soon plus offering party facilities so mums can come together with there kids and celebrate a birthday in the restaurant.
'We put the restaurant into place when we came here for the simple reason that we understand that pregnant women get tired, hungry and thirsty but we had nowhere they could rest or eat and drink. As a result they used to leave us, when we were in Werrington and they didn't always come back, which was a shame since they didn't benefit from the level of service we can provide'. Sharon also admits that the Dads love it. 'When the Mums and Nan's look around they can have a coffee and read the paper.' Amen to that…
So despite its size, the new store still follows Kiddicare's 'customer service first' philosophy. 'We've tried to make it as easy as possible for our customers' says Sharon.
Unsurprisingly with a company so heavily focused on putting its customers first, Kiddicare has attracted the attention of one of the major champions of service in this country, a supermarket.
'We became part of the Morrisons Group in March this year' says Sharon proudly 'due to the efficiency and customer focus, through our website and superstore in Peterborough.
There is currently little to show that this momentous, £70m deal has taken place, although Kiddicare is now selling consumables – nappies and baby food – which it has never done before. 'That's only happened since Morrisons took over' says Sharon. 'We also do a unique nappy range called 'Just4Bums' which, for just £24.99, gets about a month's supply of disposable nappies, and, if you don't use them all due to your baby growing, you can bring any unopened nappies for a refund with our returns policy. We will even deliver them straight to your front door so you don't need to worry about carrying them around in your trolley.'
So what about the future? Will we see Kiddicare branded sections of Morrisons supermarkets or even more stores themselves? 'Anything is possible, the sky's the limit and, with the backing from a major, reputable company as we have with Morrison's, I am confident you will be hearing a lot more from Kiddicare.com in the future' says Sharon.
With the brand's potential soon to be fully realised, it looks as if Kiddicare will become another home grown, national success story. But more importantly, it will continue to be a lifeline for parents all over the UK who need help planning and organising the needs of their family.
Kiddicare, 1 Club Way, Cygnet Park, Hampton, Peterborough, PE7 8JA
Tel: 08717 817000  E-Mail:   Web: www.kiddicare.com
Leave a Reply