Hockey Olympians to visit the Regional Fitness & Swimming Centre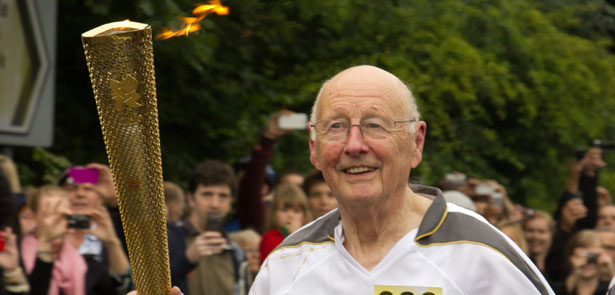 Peterborough's Regional Fitness and Swimming Centre is proud to announce that Hockey Olympians Sandie Lister (Bronze at Barcelona, 1992) and John Peake (Silver at London, 1948) will be joining Vivacity to talk about how the sport of hockey has changed over the years
As well as talking about how their Olympic experiences inspired and challenged them, they will be talking about how the training, atmosphere, media coverage and pressure have changed for professionals in sport from their time on the podium when they proudly accepted their Olympic medals.
This event gives hockey and sports fans alike a chance to pose questions to these two great sporting icons and a chance to find out more about the sport of hockey. They will also get to hear Sandie's and John's thoughts on how they feel Team GB performed at this year's fantastic 2012 Olympics in London.
Also at this event we will have two Olympic Torches and their torch bearers, so for a small donation that will go to the Peterborough SportsAid Foundation you can have your photo taken with these iconic symbols of the 2012 Olympics. This charity helps support new young talented athletes through their training and development.
This is a FREE event on Monday 24 September at 7.30pm – places are limited so please book to avoid disappointment. Email or call 01733 863 866.
For more on what's on in Peterborough visit www.vivacity-peterborough.com.

Leave a Reply