Fur, Feathers and Fun – Prepare For Animal Antics At The Autumn Show!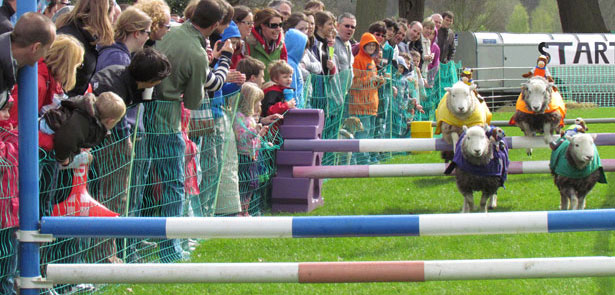 The arrival of autumn can only mean one thing in Peterborough – the fabulous Autumn Show at the East of England Showground, and this year the event promises to be even better!
A fantastic family day out, the popular one-day show (Sunday October 14) offers something for  everyone – from fowl fans to lovers of livestock – a real mix of fur, feathers and even wool and beaks all in one location!
Following the success of last year's event, there are some new attractions for visitors in 2012 including:
 How To … tutorials on everything from making pies to flower arranging.
 Duck and sheepdog displays.
 And the latest craze to sweep the country … the Lamb National! Visitors can watch agile Herdwick sheep as they race around the course to an amusing live commentary.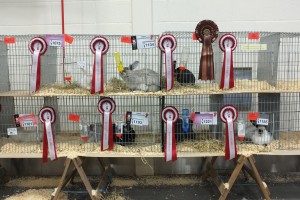 Organised by East of England Showground Services, animal antics will be taking over the East of England Showground and Peterborough Arena for another jam-packed Show.
A host of popular attractions and activities will be running throughout the day, including:
Dog events (dog agility, lurcher show and racing, Scruffts Family Crossbreed Dog of the Year, Terrier display.
 The Wisbech Shire Horse Show
 East of England giant vegetable competition
 Pony Club team show jumping
 Exhibitions of rare breed cattle, sheep, pigs and goats
 The return of the Supreme London Championships Small Livestock Show, billed as the rabbit world's equivalent of Crufts
 Dozens of trade stands and craft fair
Admission on the day ranges from £4 for children, £6 for senior citizens, £8 for adults and £20 for a family ticket. However, there is a 10 per cent discount on advance bookings.
Visit the website www.peterborougharena.com for details.
The show runs from 9am until 4pm. The East of England Showground is located just off the A1 at Alwalton near Peterborough.
Leave a Reply