Firework Fiesta Set To Go Off With A Bang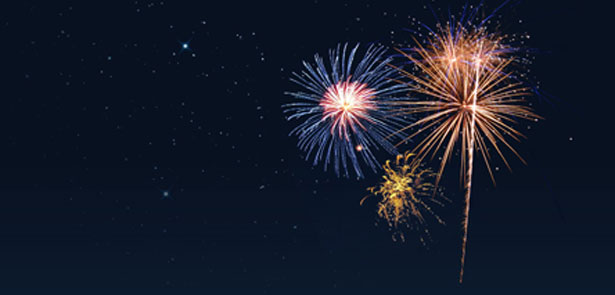 First there was the 2102 New Year celebrations in London, then came a Royal appointment for the Jubilee and more recently an Olympic and Paralympic spectacular. Now, nationally regarded Kimbolton Fireworks from Kimbolton, Huntingdon is bring its pyrotechnic prowess to Peterborough and the region's Firework Fiesta.
This year's display is guaranteed to be even bigger and better than before, with a new home at Peterborough Arena and a magnificent display set to music.
As well as the traditional Bonfire and Fireworks, there are plenty of other attractions to ensure the fundraising event, organised by the Rotary and Round Table Clubs of Peterborough, goes with a bang.
The great family night out on Saturday, November 3, is expected to attract around 15,000 people. Highlights include:
– Live music from 5-9pm – including local band The Luminites and former X-factor favourites Diva Fever.
– Schools 'Guy' competition – over 30 schools from around the city have been invited to take part.
– A parade of Guys and lighting the Bonfire at 6pm.
– Food outlets.
– Trade and charity stalls.
– Large fairground.
– Firework display from 7.30pm.
– Compere for the evening Kev Lawrence from Heart FM.
– Ample free parking.
– Free access to the Grandstand.
The future of the Firework Fiesta (sponsored by Fusion) was secured earlier this year, when the East of England Showground venue came to the rescue of organisers, after the popular event was left 'homeless' last year.
Peterborough Arena managing director Keith Dalton said:
We are absolutely thrilled to be hosting such a long-standing event of this calibre and reputation, and are excited by the programme of events which turns this from just a firework display into a great family night out
Colin Harrison, chairman of the Firework Fiesta, said:
This year's Firework Fiesta will be more spectacular than anything previously seen. The aim is to make this a fantastic family evening. We would very much like to thank Peterborough Arena and the East of England Showground for all their help and co-operation in bringing this most important event back
Tickets for the Firework Fiesta are now on sale from a number of outlets including The Destination Centre in Bridge Street, Peterborough or by calling 01733 452336. For full details of admission prices and where to buy tickets visit www.fireworkfiesta.com
Leave a Reply