Enjoy The Show During Travelchoice Week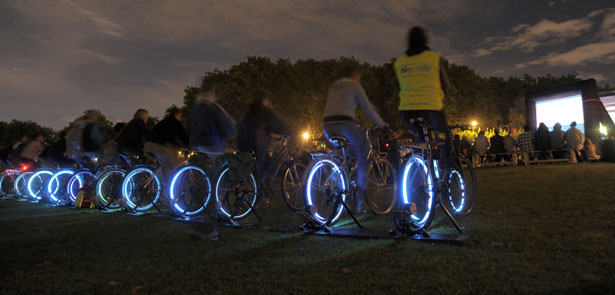 Think of a trip to the cinema and it might conjure up images of popcorn, sweets, and a comfortable chair in a dark room, but surely a picnic, on a blanket in the open air sounds a lot more fun?
Peterborough City Council will be hosting a range of cinema screenings with a difference – they are going to be outdoors and people will be encouraged to cycle to power them.
The cycling cinemas are being hosted as part of Travelchoice Week which takes place between Monday 17 and Sunday 23 September. The annual event is organised by Peterborough City Council and its partners, with the aim of raising awareness about sustainable modes of travel such as walking or cycling and the associated benefits.
During the week an array of family film favourites will be screened at a variety of open air venues across the city with the added fun factor of pedal powering the film yourself! Entry is completely FREE.
The programme of films being screened and where, all of which start at 7pm, is as follows:
• Toy Story– Tuesday 18 September at Itter Park, Walton (PG)
• Shrek– Wednesday 19 September at Belsize Community Centre, Woodston (U)
• Up– Thursday 20 September at Orton Longueville, field behind Nene Park Academy (U)
• Wall-E– Friday 21 September at Central Park (U)
• Jurassic Park– Saturday 22 September at Ferry Meadows, field behind the Visitor Centre. (PG)
Councillor Peter Hiller, Cabinet Member for Housing, Neighbourhoods and Planning for Peterborough City Council, said:
The cycle cinemas are a really great idea and may be something that many of our residents have never come across before. They will be a great way for all the family to watch a film, under the stars, completely free of charge. Travelchoice Week is an invaluable event dedicated solely to educating and exciting people on sustainable transport, not to mention reminding people that they don't need to rely on their cars to get about. I am always keen to support our ambition of creating Peterborough as the UK's Environment Capital and this is a prime example of how simple it is to make a lifestyle change that will have a far greater benefit long term.
This year Travelchoice Week is focusing on walking, cycling and public transport, highlighting three key benefits: being able to relax and switch off, if you are not driving; improved health; and money saving.
The week is set to finish with a family charity cycle treasure hunt in Ferry Meadows with all money going to support the Mayors Charities; The Rudolph Fund and Supporters of Combat Stress.
The treasure hunt cycle ride is a 6km loop of the park, with questions to answer at certain points – perfect for families. Cyclists should meet at the Ferry Meadows Watersports Centre from 10.30am to 12.30pm on Sunday 23 September and refreshments will be provided free of charge.
Matt Barber, Sustainable Travel Officer for Peterborough City Council, said:
There are lots of different ways people can introduce sustainable travel into their lives, whether it's cycling to work, using the bus to go shopping or walking to school instead of driving. We hope that the cycling cinema in particular will highlight just how easy cycling is and how much can be achieved through it. As a fast growing city with a strong environmental focus it is essential that people have the information necessary to make informed decisions about how they travel and the impact their decisions can have on people's pockets, health and the environment.
For more information about the events please visit the website: www.travelchoice.org.uk alternatively call the Travelchoice Team on (01733) 747474 or email:
All Featured Images Supplied by Electric Pedals www.electricpedals.com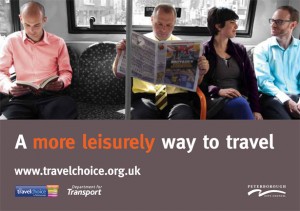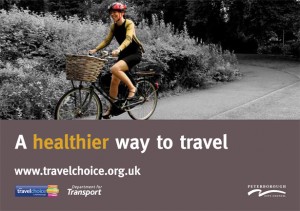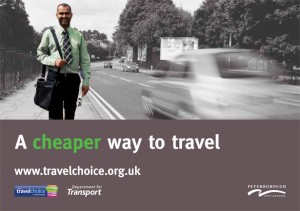 Leave a Reply