Dare You Discover Peterborough's Dark Side?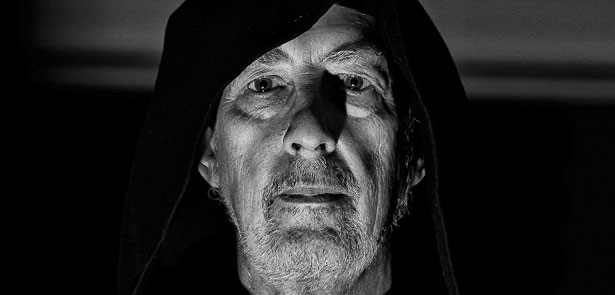 Look at Peterborough in a whole new light this Halloween. Hear tales from Vivacity's haunted heritage sites, explore the city's ghostly past and be spellbound by its eerie history. That's if you're brave enough…
Discover the spooky side of Peterborough Museum with all the family at the Most Haunted Half Term, which runs from Monday 29 October – Friday 2 November. Drop in to try some spooky crafts, take a tour of the original Tudor cellar and brave the haunted house – if you dare! Charges apply for certain activities.
If you're after an evening event then head into the fenland darkness of Flag Fen for Halloween Horror Night on Saturday 27 October. Tours run every 15 minutes between 7-10pm. Costumed characters, lights, sounds and other spooky effects will make this evening unforgettable. Places are limited and pre-booking is strongly recommended. Minimum age is (strictly) 14. £10 adults, £7 concessions, and £7 for Heritage Pass holders.
Alternatively, discover the ghosts of the Cathedral precincts and Museum itself with a Halloween Ghost Walk through the city centre from Friday 26 – Wednesday 31 October (excluding Saturday 27), at 7.30pm and 8pm. As a special treat for Halloween costumed extras en-route will bring some of the ghosts to life! Adults £5, and £3 for concessions.
For those of you who are really brave at heart, you can book an All Hallows' Eve Midnight Tour of Peterborough Museum on Wednesday 31 October. Starting from 11.50pm, this event will set your spine tingling! The Museum is reputedly one of the most haunted sites in the city, with many ghosts said to be lurking around the building. By candlelight alone, this tour sets out to explore some of their stories – and includes corners of this old building not normally open to the public. Then there's a chance to join in a ghost hunt around the museum until 4am…will you see anything? Strictly over 18s only. Pre-booking is essential. £35 per person.
Vivacity's spooky season culminates in an open-air cinema showing of The Wicker Man at atmospheric Flag Fen on Saturday 17 November at 7.30pm. Settle down between the reconstructed roundhouses to watch the tale of a police sergeant called to an island village in search of a missing girl whom the locals claim never existed. Bring a blanket to wrap up warm and let this classic British horror, starring Christopher Lee and Edward Woodward, send a chill down your spine! Minimum age is (strictly) 15. Adults £8, £5 concessions, and £5 for Heritage Pass holders.
Stuart Orme, Heritage Interpretation Manager for Vivacity, says
Peterborough's haunted heritage is a great way to explore the city's story, and we'll be bringing some of our wealth of ghost stories old and new to life through these walks and events. As well as being educational and great fun, we hope perhaps to make people want to look under the bed before they go to sleep at night – you never know what might be lurking there!
Places are limited, so to avoid disappointment book your tickets today! Call 01733 864 663. Email or visit www.vivacity-peterborough.com for further details.

Leave a Reply