Sensual Africa; Tavaziva Dance – 2 Feb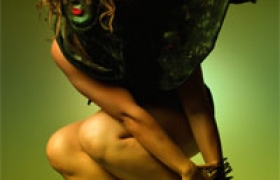 On Thursday 2nd February 2012 this sensational, untouched, raw, natural, pure, and mysterious show comes to the South Holland Centre in Spalding.
Taking influence from the rituals that boys and girls go through to become men and women, Tavaziva Dance return to the Centre with a rich interpretation of the Malawi tribes' movements and music.
Age Guideline: 12+
Tickets cost £11 or £10 concessions and £7.50 for people aged under 26. You can buy tickets here or by calling the Box Office on 01775 764777.
See the dancers in action from this clip – http://www.youtube.com/watch?v=zIxj102zyKE
Read more about the dancers – http://www.tavazivadance.com
Find out more about the show: http://www.southhollandcentre.co.uk/live/events/Sensual+Africa.htm
Leave a Reply