Russian State Ballet – Swan Lake – 7 October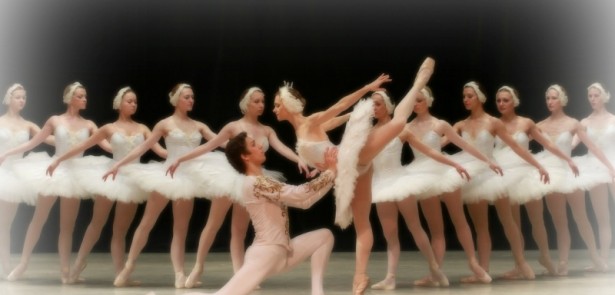 The Key Theatre is thrilled to welcome back the Russian State Ballet to the stage for another fantastic performance of the ever-popular Swan Lake.
Following its sell-out shows in 2010 and 11, the company return to Peterborough as part of a national tour and the Autumn Season at the Key.
The world famous Russian State Ballet and Opera Theatre of Komi dates back to 1958. After its foundation the theatre rapidly developed its broad repertoire which now includes world's famous masterpieces in field of opera and ballet.
The Premiere of Swan Lake transforms the classical ballet into a fairy-tale. Featuring a timeless score from incredible composer Tchaikovsky, Swan Lake is a certified classic, replete with evocative music and beautiful dance. The ballet has captured the imagination of many generations over the years and continues to attract audiences worldwide, full of mystery and romance.
A compelling legend of tragic romance tells story of Odette, a princess turned into a swan by an evil curse, and choreography that allows the very best dancers to show just how impressive they can be. Swan Lake is considered by many to be one of the greatest classical ballets of all time.
You can find out more about the performance here.
To book tickets, please go to http://www.vivacity-peterborough.com/event/swan-lake or call the Box Office on 01733 207239.
Key Theatre
Embankment Road
Peterborough
PE1 1EF
Leave a Reply