Winners of the City Gallery Open Exhibition Announced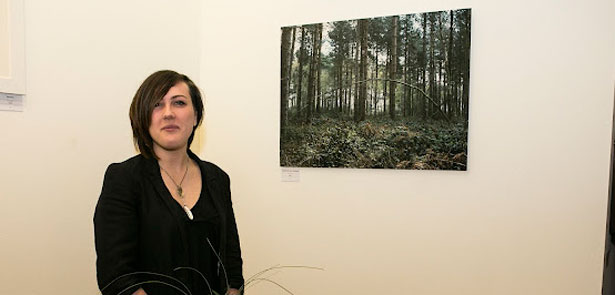 The winners of the inaugural City Gallery Open Exhibition have been announced. After an astonishing 367 entries to the Open Exhibition, the winners were unveiled at a special Private View held at City Gallery
Exhibition winner: Kat Burkinshaw
Highly commended: Jack Bainbridge
Highly commended: Laura Barnard
The winner was awarded with a cheque for £1000 for the Maxwell Memorial first prize and the runners up each received £250 for the highly commended awards.
The Open competition was open to all artists living or working in the PE postcode and entries were received from all over the region including Wisbeech, Stamford, Bourne, Spalding, Yaxley, St Neot's and the City centre.
Cultural Development Manager at Vivacity, Lisa Helin said
We are delighted to have unveiled our Peterborough Open winners for this year, and to have had the opportunity to publicly thank all the artists and individuals that have supported the ethos of the exhibition. We have been overwhelmed by the response to this year's competition, and I would encourage everyone to come to the gallery and visit the exhibition, to see for themselves the amazing talent that we have uncovered
The Open Exhibition is free admission and will open to the general public on the 1st October running until 23rd November 2012.

Leave a Reply