Overwhelming Response to the Open Exhibition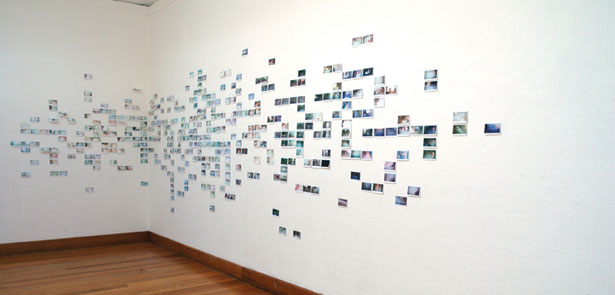 The City Gallery, Peterborough was overwhelmed at the sheer volume of entries to Peterborough's first ever Open Exhibition
The weekend of the, 7th, 8th and 9th September saw an incredible response of 367 entries to the Open Exhibition competition, with artists queuing around the block outside the Gallery to submit their works.
The atmosphere and buzz in the gallery was fantastic as City Gallery staff were on-hand to meet and greet artists and talk about the artwork being put forward.
Lisa Helin, Cultural Development Officer at Vivacity, said:
The quality, standard and range of work that has been submitted, has completely exceeded our expectations. I am extremely proud of the artists of Peterborough who have shown incredible support for this fantastic exhibition
A vast range of work was submitted from photographic, ceramics, to sculpture. Paintings were by far the most popular medium.
The open competition was open to all artists living or working in the PE postcode and the entries have come in from all over the region including Wisbeach, Stamford, Bourne, Spalding, Yaxley, St Neot's and the City centre.
The judging will be taking place over this coming weekend and the winner and two runners up will be announced and awarded prizes at the opening event on Friday 28 September.
The Open Exhibition will be held at City Gallery, Peterborough from 1 October – 23 November and is free admission.
Lisa Helin say's:
We are hoping that the general public will show their support to local artists by coming along to the exhibition and that they will as impressed with the artwork on display as we are.
About City Gallery
City Gallery is Peterborough's new art exhibition space, located within the newly refurbished Peterborough Museum.
The gallery reopened in March 2012 after a 15 month redevelopment. A new and exciting programme of exhibitions from local, national and international artists is currently underway in the expansive three-room gallery.
Leave a Reply