2011 Choral Pilgrimage at Peterborough Cathedral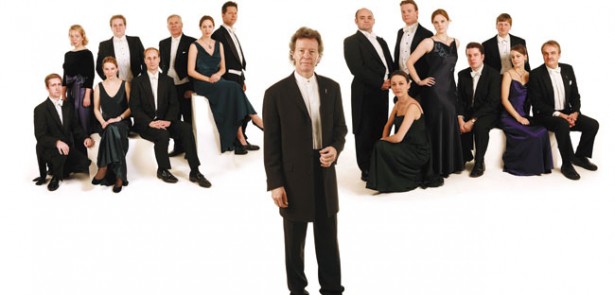 CHORAL PILGRIMAGE 2011. Marian Music by Renaissance Master Tomás Luis de Victoria. In over 30 atmospheric venues across the UK and at El Escorial, Spain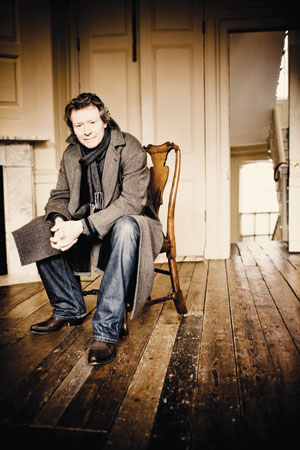 For The 2011 Choral Pilgrimage Harry Christophers will lead The Sixteen in a programme titled Hail, Mother of the Redeemer, Marian music by Tomás Luis de Victoria (c.1548-1611), in the 400th anniversary year of his death. Five years ago The Sixteen toured Victoria's Requiem to sold out venues and now bring more music by the Spanish Renaissance master to even wider audiences.
Harry Christophers writes: "For me Victoria is quite simply the most outstanding composer of the Renaissance. Like Palestrina, Victoria is a master craftsman but he is more than that – he brings to his music qualities which one simply does not find in other composers of this era. Although he began and ended his life in Spain, he spent most of his working years in Rome, soaking up the great tradition of polyphonic writing, but always preserving his Iberian roots and bringing to his music a richness of texture and a perfect sense of line. He knew how to write for voices, how to explore subtleties of chording and when to pick out a particular vocal part for total expression. 'Hail, Mother of the Redeemer' is a fitting tribute to a truly great composer who left Rome to return to his beloved Spain, as he wrote, 'to spend my time in the contemplation of the Divine, as befits a priest.'"
Tomás Luis de Victoria is now held in the highest esteem as one of the very greatest composers of sacred music of the late Renaissance. With those two other great Spanish composers, Guerrero and Morales, Victoria's music has undergone a revival in recent times, and his music plays a major part in the repertoire of The Sixteen.
Born in Avila in 1548, Victoria spent much of his life in Rome, from 1565 to 1586/87, becoming a priest in 1575. He was prominent in Counter Reformation musical life, associating with all the important composers of the time, including Giovanni Pierluigi da Palestrina. Victoria is sometimes referred to as the 'Spanish Palestrina', although there is a musical intensity and direct emotional appeal in his music, which marks out his music as special for audiences of our time. He is often freer than Palestrina in his music, vocal lines rising in major sixths and even occasional diminished fourths, such as in his motet Sancta Maria which The Sixteen will perform. Victoria occasionally uses the kind of word painting, often dramatic, more commonly associated with secular madrigals, as in the motet Nigra sum sed formosa, where the opening phrase is written in black notes. Of course Palestrina published several books of madrigals, whereas Victoria's output is completely of sacred music. His austere and ascetic style is often associated with the work of artist Francisco de Zurbarán. Like him, Victoria mixed the ethos of Italian art with the religion and culture of his native Spain. Later in life, Victoria was employed by the Spanish Royal Family – he retired from his busy life in Rome in 1586/87, taking up the post of chaplain to the Dowager Empress Maria, a sister of Philip II and the widow of Maximilian II. The six-voice Requiem he wrote upon her death in 1603 is widely regarded as his greatest masterpiece, which The Sixteen have also recorded for their own label CORO.
As in previous years, there will be 'Behind the Music' events, a range of accompanying activities including choral workshops and pre-concert talks, which aim to enhance the concert-going experience. To make the tour as widely accessible as possible, Paul Whittaker will be sign-interpreting a number of performances.
Friday 30th September 2011 at 7.30pm, pre-concert talk at 7pm
In association with HC Solicitors and Saffery Champness
Entry
Tickets £20/£12/£8
Available from the Peterborough Destination Centre on 01733 452336 or the National Tour Box Office on 01904 651485
Leave a Reply