Pig Menu Comes to Stamford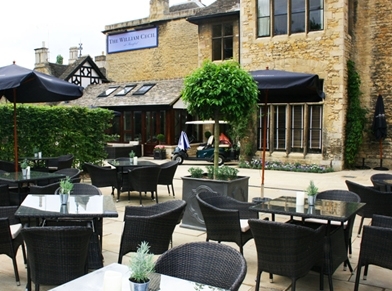 The time has come for the nine William Cecil resident saddlebacks to make themselves useful and go from pig to pork
Having spent the past 4 months happily foraging in the grounds of Burghley Estate's woods that run alongside the William Cecil car park, they have fattened up over Christmas and are now ready to be featured on a new Pig Menu which will go live from Tuesday 7th February.
Neil Dowson, Head Chef of the William Cecil has cleverly devised a "This Little Piggy went to Stamford" menu, taking inspiration from his time at The Savoy and further afield in New York.
I wanted to show how every part of the pig can be used – from "Crispy Pigs Cheeks" to "Pork Osso Bucco" and "Momofuku Pork Buns". I want there to be something for everyone to try.
Phil Kent, Head Chef at the William Cecil's sister, The Bull & Swan, has created a complimentary menu which showcases his renowned classic style: Pork Meatballs, Traditional Bangers and Mash and a Five Spice Crispy Pork Belly. Phil said:
I believe this Pig Menu will continue to bring the locals in, as we already have a strong following that has shown great interest in the pigs up the road. I'm really looking forward to providing great quality, fresh dishes to our customers.
Christoph Brooke, Managing Director of Hillbrooke Hotels said:
We are very proud and delighted to be able to show Stamford residents how dedicated we are to using organic, fresh produce at our hotels. Although we have done so for some years at one of our Wiltshire hotels, this is the first time we have reared pigs at Stamford, and we hope to continue the tradition if this Pig Menu proves popular.
The William Cecil of Stamford is also home to 5 happy chickens, a gift from Burghley Estate Director David Pennell, on the eve of the opening of the hotel in July 2011. They continue to thrive in their large enclosure and produce up to 30 eggs/week.
The hotel, formerly known as The Lady Anne's Hotel, was renamed the William Cecil at Stamford when it opened last July, following an extensive 6 month renovation programme by Hillbrooke Hotels. The hotel boasts 27 individually designed and decorated bedrooms, many with roll top baths and with furniture which has been created for the hotel in Rajasthan. The William Cecil is the second property in Stamford for the Hillbrooke Group, following the highly successful renovation and opening of The Bull & Swan in December 2010.
Stamford Foundation Card Holders continue to receive 10% off all meals at both The William Cecil of Stamford and The Bull & Swan of Burghley.
For more information please contact: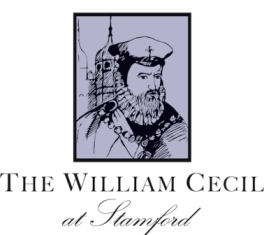 Antonia Scot
Marketing Manager
07779 332790