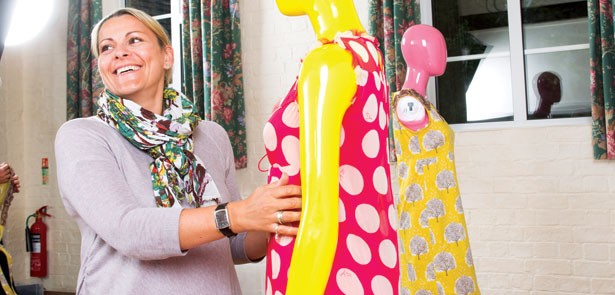 Founder of Fred & Eve, an online shopping destination, Nikki Britton talks to Kate McAuley about starting her own fashion business, the sartorial challenges of the school run, and the simple elegance of her forthcoming collection
It's a long-held belief that the fashion industry is fickle. It's understandable, what with trends changing every six months and designer brands as well as high street chains falling into receivership left and right. So, it goes without saying that it takes a lot of courage and self-belief to throw your hat and your savings into the whole fickle mix and launch your own online store and plan a fashion line, but that's exactly what Tallington resident Nikki Britton has done with Fred & Eve. And, after spending some time with her, and visiting the site, it turns out her decision to enter the market doesn't seem at all foolhardy.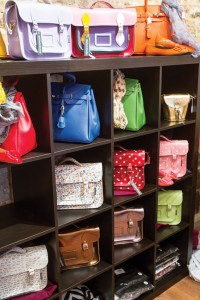 It helps that Nikki has around 20 years of experience. After completing a fashion and marketing degree, she joined BHS – back when it was owned by Storehouse – as part of their graduate programme. From there she continued on an upward trajectory with stints at Primark (when they were opening their first seven UK stores) and Bay Trading (before they were bought out), to name but two. After a sojourn to the BBC, where she was the head of promotional buying, however, she realised that fashion was her passion and she launched Fred & Eve.
The site, which gets its name from her childrens' middle names, launched in March and is already proving very successful. There's no doubt that this is a result of Nikki's business savvy. The products she features – from designer brands to more accessible lines – are a carefully curated collection of covetable wares, from the large collection of Zatchel satchels to the one-off designer buys.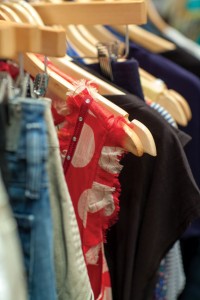 It's obvious, however, that it's Nikki's energy and commitment to building something for the future – for her son and daughter – that also helps her stand out from the crowd of other online retailers. '
This is now my future, this is what I'm going to do, so it had to mean something. It's for the children. I also started Fred & Eve so that I could be flexible around them. Not that it's worked out that way so far. I've never worked so hard in my life
And it's all paying off. Nikki may have had to make some sacrifices early on to get things started, but global juggernaut Amazon has already double-clicked on her door, inviting Fred & Eve to join their network. 'Obviously, I bit their hand off,' she says barely disguising the smile in her voice. 'It's going phenomenally well, which is great.'
It's not just the online store that Nikki has been working on. This is a woman with big plans and a lot of focus.
The reason I launched Fred & Eve was to get the name out The main aim is to launch my own label. I wanted to start trading as Fred & Eve using the suppliers and wholesalers I'd picked up along the way to offer great brands at great prices
she says by way of explanation. 'I'm a tiny fish, but I've got the name out there. So now, I'm actually starting my own label. It will be Fred & Eve's own brand.' Naturally, Nikki will still carry the branded stock, but each line will be chosen to support what she'll be doing with the Fred & Eve collection.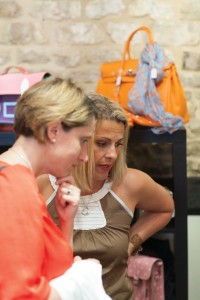 It's a bold move, to expand your business into something new, but Nikki is both ready and motivated by the challenge.
I was really inspired by picking up and dropping my kids at school. I want to give the mums in the playground a collection that's something different, but not scary. Not leading fashion, but has a nod to it.
Her first collection of around 30 pieces, which is inspired by European aesthetics, Danish simplicity and style icons such as Paris Vogue editor Emmanuelle Alt, has already been designed and is expected to be online by February 2013. She's chosen to produce the line locally, with manufacturers and a design team (who helps her with some of the more technical aspects of her creations), in Leicester which is both great for the company and for her. By making her clothes nearby, not only is Nikki assured a high standard of quality from beautiful fabrics, she's also giving back to the community.
I wanted to stay here, recruit locally and use local manufacturers
she says. And, while it all sound very altruistic, it ties in well with her family life as well.
It makes it a lot easier for me. Leicester is only an hour away, which is a whole lot easier than jumping on a plane to China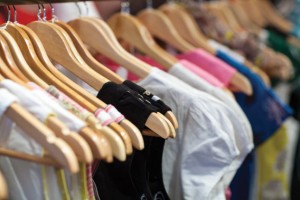 It's this attitude towards family, taking care of her children and respecting motherhood, which shines through from Nikki as she continues talking.
Mum's don't have time always to look their best. And there is a little bit of competiveness in the playground. Mums watch mums. I want to give them a collection in which they can throw something on, and they walk through the school gates and it looks cool, but not as if she's spent four hours putting it together.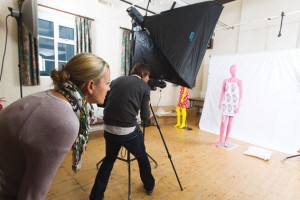 Nikki is also a huge believer in making clothing longevity. 'I believe customers, despite the economy and everything that's going on at the moment, understand value for money, and that doesn't mean cheap either. They want, for example, a good jacket that will last them. A piece that they can wear with chinos or jeans. Versatile. It will last them and they know it's good quality.'
With Nikki at the helm with an attitude like this, it's a sure-fire recipe for success. And I can't wait to see the results.
FIVE THINGS TO LOOK OUT FOR ON FRED & EVE
 One-offs: Nikki sources her wares far and wide and often has limited edition designer pieces at great prices.
Zatchels: A cross-body satchel is still a fashion staple, and Fred & Eve has one of the broadest collections available.
Menswear: There is a dearth of good online shopping sites for quality menswear, but Fred & Eve has a fantastic range.
Sales: Everyone loves a bargain, and there's always something to savour in the Fred & Eve sale.
Fred & Eve own label: launching in February 2013, the school run will never be the same again.