The Midas Touch – Stuart Porter Antiques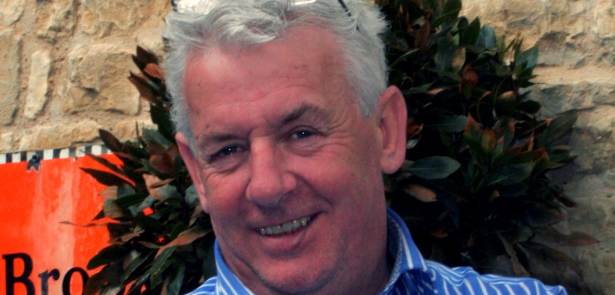 It seems that everything Stuart Porter has touched has turned to gold. He thinks he's been lucky but you soon realise his success story is borne of recurring themes: resilience, accountability to others, unequivocal industriousness and a clear ability to do good fair business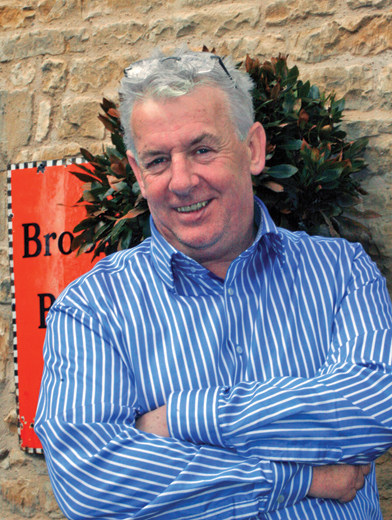 Stuart opened his own antique centre Stuart Porter Antiques in Stamford in December 2011, astounding in the sense that he already has a successful street lighting company which employs 450 people. Previously he had been a lighting designer in the West End and had introduced the concept of moving light in the theatre. He describes his antique centre as an elaborate and time consuming hobby and passion.
I loved talking to Stuart. He is full of energy and fun, really knowledgeable about his product with an infectious personality and glint in his eye. He has a fantastic way with customers and a real sense of commitment to the dealers who sell their antiques through his centre. "Letting my dealers down is not an option", he explains. He is really passionate about his centre and works relentlessly along with his family to make it a success. Stuart was brought up this way.
My parents worked extremely hard. I worked every night after school, early to rise at weekends to earn some pennies. I collected and returned as many empty bottles so I could earn my own money. This was my first enterprise.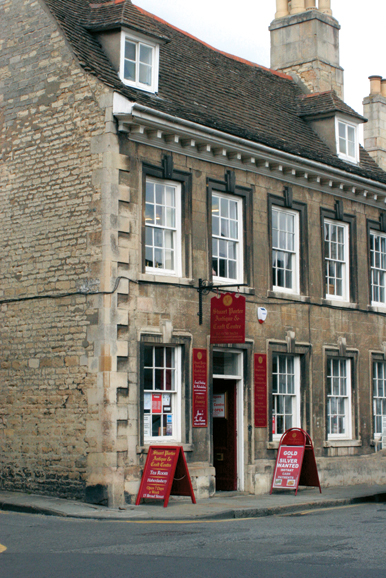 So why do people keep setting up enterprises and projects when they clearly have enough preoccupation? "My partner Maxine and I along with Lynsey and David Fowler have set up this business as an investment for our daughter Sophie" Stuart explains. I'd met Sophie at reception answering phones, valuing objects, passing keys and dusters to dealers, transacting and all with a polite serene smile. A chip off the old block I would say.
But that's not the full story. Stuart has an irrevocable passion for antiques which I have read routinely on the pages of antique dealer autobiographies. They all talk about the hunt for the treasure, the passion for the object, the incurable obsession which gets under the skin.
Stuart's passion started very early on. "As early as 12, I loved watching 'Going for a Song' with Arthur Negus. My father restored furniture and used to take me to auctions and on digging for Victorian bottle trips." Stuart's main passion today is old bottles.
When you dig and find a Victorian bottle, you have a real sense that you have history in your hands. You are the first person to touch the bottle for say 150 years. It's really special.
Antique dealers and lovers always talk about instinct and the buzz from an object's value.
When I was 16 I went to Wellingborough Auctions with my Dad and saw some Japanese scrolls. I knew absolutely nothing about them but I had a good feeling in my bones. I told my dad to buy them for £180.00. In 1976 that was a huge amount of money. He bought them and shortly after we sold them at Sotheby's for £12,000. This bought my Dad's house and a car and I just never looked back. I knew I had the eye and the passion.
Stuart does not harbour his own success selfishly as he loves to inspire others to do well.
I don't let things get me down and try and inspire others not to give up. A lovely elderly gentleman in his 80s came in a little while ago. He was clearly an antique silver expert but had long since retired. By the end of our conversation I had persuaded him to start up a little business again from the centre dealing in silver. It really moved me because it has given him so much life and motivation. That is where I get a lot of satisfaction. I love making people happy.
The Antiques Centre was officially opened on Monday 7th May by famous chef Marco Pierre White and was attended by specially invited guests who were offered champagne and canapés.
Stuart Porter Antiques housed in a beautiful Georgian building has a warm and friendly ambience. It has 3 floors of antiques and interesting pieces: quality Georgian furniture to vintage kitsch. It is really diverse, great for collectors and furnishers alike. Across a beautiful courtyard with an abundance of pots and plants for sale and seating for finer days, you can find It's Sew You the social stitching workshop and upstairs a lovely café with a good selection of refreshments. One could easily spend an afternoon in this great venue.
Stuart Porter Antiques
15 Broad Street
Stamford
PE9 1PJ
01780 766214