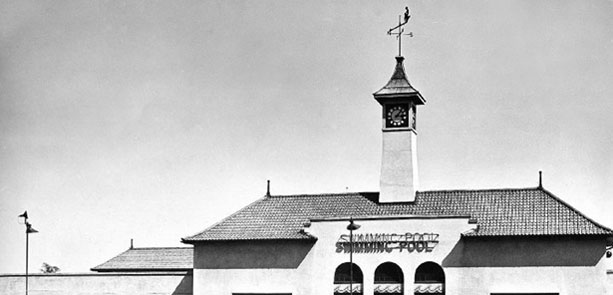 We may have just had a very peculiar kind of British drought recently – it wasn't always easy to make out the parched landscape because of all the constant rain – but with a proper summer hopefully now on us, there is a much better way of staying cool in the water. And that's with a visit to Peterborough Lido
Housed in one of the city's most distinctive buildings, the Vivacity Culture and Leisure Trust-run open air pool threw open its doors on May 26 for another swimming season through to the beginning of September.
The two-and-a-half acre site off Bishop's Road on the Embankment, with lots of handy parking nearby and within easy walking distance of the city centre, boasts three pools. And, for those conscious about the typical temperamentality of the British weather, don't worry too much, as all of them are heated. The main pool stretches for 50 yards and holds 500,000 gallons of water, with smaller ones for learners and paddlers alongside. In addition, there's also a large lawn area for sunbathing, play facilities for children, and a balcony and refreshment facilities. So, whatever your swimming ability, there's something at the Lido for everybody to enjoy, and on a sunny Peterborough day, it's a great place to cool off or top-up the tan.
Still looking great after a spruce-up for its 75th birthday last year, the historic art deco-inspired Lido, with its trademark clock tower, has welcomed millions of outdoor bathers since its 1936 opening
The same year that King Edward VIII abdicated the throne to marry American socialite Wallis Simpson and the BBC started regular national TV broadcasts. It was almost destroyed just a few years after construction, when a stray German bomb landed on it during the initial World War Two raid on Peterborough in 1940. Fortunately, it survived the Luftwaffe's obvious dislike of Cambridgeshire al fresco bathing facilities and was rebuilt. In the more peaceful years since, it has become one of Peterborough best-loved structures, so much so that it was designated a Grade II listed building in 1992 as one of the few survivors of its type left in Britain.
Always a popular venue with city residents, the Lido was so busy during 1973 that 181,396 people visited it, a record yet to be beaten. Not everybody wanted to pay the five pence entrance fee though, for in the same year, a 14-foot tunnel was found beneath one of the walls. It was believed to have been dug by very ambitious children wanting to get in for free.
The Lido is open from 9am to 6pm seven days a week, and during July and August, closing is extended through to 8pm. It does sometimes shut during bad weather though, so it's best to check in advance if unsure. Any adult with a new Vivacity Sports Pass will be able to get 20 per cent off the admission price (plus other discounts at sports and leisure facilities across the city) while a Sports PLUS Pass gives unlimited use of the Lido during the summer plus the four other Vivacity leisure centres with their pools, gyms and classes. A Sports Pass costs £20 per year or is free to under 16s; other concessions are available. The Sports PLUS Pass is available from just £6 a week, off peak. Just pop into any Vivacity sports facility and ask for more details.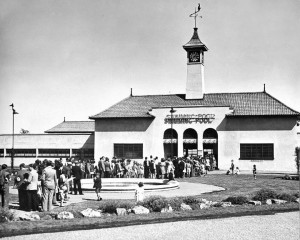 Admission Prices
Non-members – £4.70 (£3 U16s)
Vivacity Card -  £4.20 (£3 U16s)
Vivacity Card Sport – £3.50 (£2.50 U16s, £3 concs)
Vivacity Card Sport Plus – Included in Monthly Membership
Family Day Pass – £10 (2 adults and 2 children)
Peterborough Lido, Bishop's Road,
Peterborough, PE1 5BW
Telephone: 01733 343618