Life skills: more than just books!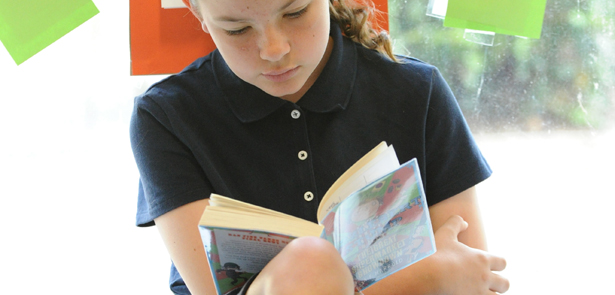 Peterborough's libraries are an invaluable resource for research and reading when starting work on GCSEs or A-levels. But there's more to them than just books. From homework clubs to job clubs, Vivacity's Peterborough libraries are a great complement to school, whether it's offering a place for study, or preparing young people for the challenges of working life.
Vivacity's Homework Clubs
Working at home can sometimes be distracting or anything but inspirational. Vivacity's Homework Clubs provide a supervised environment in which to focus on your work. Aimed at primary schoolchildren, the Homework Clubs offer those attending time on the PCs and free homework-related printing (subject to a page limit)* and staff are on hand to help children find books and use online resources.
Bretton Library: Weds, 3:30-5pm
Dogsthorpe Library: Weds, 3-5:30pm
Eye Library: Weds, 3:30-5pm
Hampton Library: Mon, 3:30-4:30pm
Orton Library: Fri, 3-4pm
*Children must be a member of the library to use the computers.
Vivacity's Chatterbooks
Reading is a journey of discovery and a great way to feed the imagination. Chatterbooks is a reading group for youngsters aged 6-11 to discuss the books they've read, take part in fun activities and meet other book-loving friends.
Orton Library: last Sat of the month, 2-3pm
Werrington Library: first Thurs of the month, 3:30-4:30pm
Vivacity's Coding Clubs
The perfect club for children aged 7-11 who love computing. Learn the basics of computer programming using languages such as Scratch and Python. Solve problems and improve your lateral thinking. Work on coding tasks and share your knowledge and skills with others. Coding Clubs are the perfect springboard into computing and will help to build on work undertaken as part of the National Curriculum.
Central Library: Sat, 1:30-2:45pm. Fortnightly from 23 Sept
Bretton Library: Sat 2-3:15pm. Fortnightly from 16 Sept
Orton Library: Sat 2-3:15pm. Fortnightly from 16 Sept
Spaces are limited, so make sure you pre-book to confirm your space!
Vivacity's Job Clubs
Whether brushing up a CV ready for leaving school or seeking advice on job hunting, Vivacity's Job Clubs are all about preparing for the workplace and giving yourself the best possible chance of success. Get help writing and refining your CV and find out what will make you more attractive to potential employers. Or look for a job while collaborating with other job seekers to exchange experiences and advice. Find out which are the best websites for job hunting, use email and get tips on filling out job applications.
Bretton Library: Fri, 1-2:30pm
Dogsthorpe Library: every other Thurs, 1:30-3:00pm
Orton Library: Tues, 10:30am-12noon
Central Library: Tues 10:30am-12noon, Thurs 2:00-3:30pm
Leave a Reply