Animal Agents – Summer Reading Challenge 2017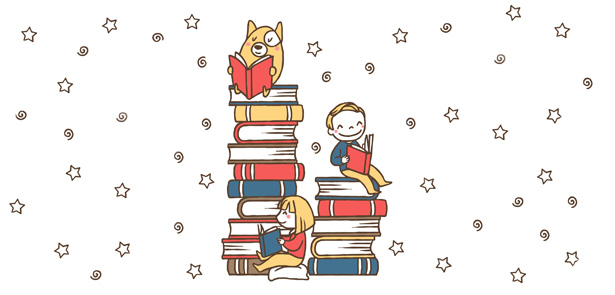 Children's reading can take a dip over the long summer holidays. The Reading Agency's Summer Reading Challenge, presented by Vivacity, keeps their reading skills improving with plenty of incentives along the way
The summer holidays are a great time to have fun and forget about school for a few weeks – but not at the expense of reading! The annual Summer Reading Challenge addresses the dip in reading that can sometimes occur over the long holiday period by creatively engaging children aged 4-11 in the joys found between the covers of a book. Every year there's a theme to the challenge and for 2017 it's 'Animal Agents '. Children's Reading Development Officer Alice Setchfield explains why the Summer Reading Challenge is so important: 'It's all about encouraging children to read more during the summer holidays so that they can keep up with their reading skills and confidence. It's been proven that children who read for pleasure outside of school do better in school with their reading. 'But the Summer Reading Challenge is also about fun and developing their creativity. Books allow the reader to escape, so the more we read, the more our imaginations can expand – and that can only be a good thing for kids.' All libraries within Peterborough and the surrounding area are involved in the challenge. It's completely free to take part and is the perfect way to introduce your little ones to the wonders of their local library.
How it works
Children can sign up for the challenge from Saturday 15 July. Participants commit to reading six library books of their choice during the summer holidays. They can read whatever they like – fiction, picture books, fact books, even joke books – so long as they are borrowed from the library. The books can be taken out all at once or in stages – whatever is most convenient. There are lots of incentives to keep children motivated. Every time a child finishes a book they receive a card or sticker to go in their collector's folder. Then there are additional giveaways as they progress: a bookmark key ring after their second book, a key ring bookmark once they've finished their fourth book and a wristband after their sixth.Every child completing their six books – and the challenge – can look forward to receiving a certificate in the autumn term, either delivered to their school for awarding during assembly, or to collect from the library. 'Children love the motivation of collecting the stickers and giveaways,' says Alice. 'They get really enthusiastic about it and it gives them something meaningful to work towards.' Last year more than 1,800 children took part across all of Vivacity's libraries, out of whom almost 1,400 completed the challenge to receive their certificate. Preschool bookworms aren't forgotten either. A mini-challenge runs alongside the main challenge, with under four's getting a smaller collector's folder and stickers for each of their six books, plus a certificate at the end. The mini-challenge means that younger children can enjoy stories with their parents/carers and get bitten by the reading bug, even before they can read!
Fun activities
A programme of activities will run alongside the Summer Reading Challenge at libraries across Peterborough. These are run by Vivacity's incredibly enthusiastic band of volunteers, aged between 15 and 19. 'The volunteers help to encourage the youngsters to complete challenge and read more,' says Alice. 'They plan and run all of the events. Children find it much easier to relate to the volunteers, as they are closer to their age.' 'The volunteers pick themes for their activities that would never have occurred to us – and the children absolutely love it! In the past they've run themes such as Pokemon and Minecraft, which as you can imagine the children thoroughly enjoyed.' Themes are chosen towards the start of the summer holidays, so check the website for more details nearer the time. Alice, who herself completed the Summer Reading Challenge when she was a child, sees it as the perfect way to get youngsters excited about reading: 'At school children get books given to them, so being able to come along and pick exactly what they want to read means they're much more inclined to enjoy the experience. This encourages them to see reading as something they do for fun, rather than something seen as schoolwork.' Children's reading can take a dip over the long summer holidays. Vivacity's Summer Reading Challenge keeps their reading skills improving with plenty of incentives along the way The Summer Reading Challenge is for all reading abilities, so make sure you get your children signed up and ready to take on the challenge!
Animal Agents
Tuesdays & Wednesdays from 25 July to 30 August 10am – 5pm (last entry 4pm)
Peterborough Museum
Did you know elephants used to live in Peterborough? That the Romans loved rabbits? Or that dogs have been our pets for more than 10,000 years? Get inspired to join the Summer Reading Challenge with our Animal Agents events at Peterborough Museum. Join us for six weeks of museum mysteries as the Agents travel through time. Can you help them solve the trickiest puzzles history can throw at them? Find clues, unravel riddles and get up close to objects. Plus with storytelling from every era, you'll travel from the Jurassic to the age of steam in no time! Each week will have a different theme: ● Dino Detectives: 25-26 July ● A Mammoth Mystery: 1-2 August ● The Prehistoric Puzzlement: 8-9 August ● A Roman Riddle: 15-16 August ● Anglo-Saxon Secrets: 22-23 August ● The Victorian Deduction: 29-30 August ● There's no need to book for this summer of detective fun – just drop in! ● Tickets: £3 children, £4 adults, £12 families
Amazing Animals!
Friday 28th July
Werrington Library: 10-11am
Hampton Library: 12-1pm
Bretton Library: 2-3pm
Lion Learners will be in Peterborough with their Amazing Animal experience sessions. Meet some friendly animals who will teach you all about their own special skills! Children will have the chance to meet and handle a snake with a super sense of smell; and a millipede whose many legs help her to climb and dig. There will be plenty of other animals to meet too, including the rabbits with their acute sense of hearing, and a spider whose eight eyes help her make sure you will never creep up on her! There will be stories featuring these animals to enjoy too! £4 per child, accompanied by an adult. Suitable for ages 4 and up. Book in advance at any library.
Where to take part
● Central Library ● Orton Library ● Bretton Library ● Werrington Library ● Stanground Library ● Woodston Library ● Dogsthorpe Library ● Eye Library ● Hampton Library ● Thorney Library ● Mobile Library
For more on these and other events, visit www.vivacity-peterborough.com
Image: www.freepik.com/free-vector/background-of-pile-of-books-with-boy-and-pet-reading_1077726
Leave a Reply