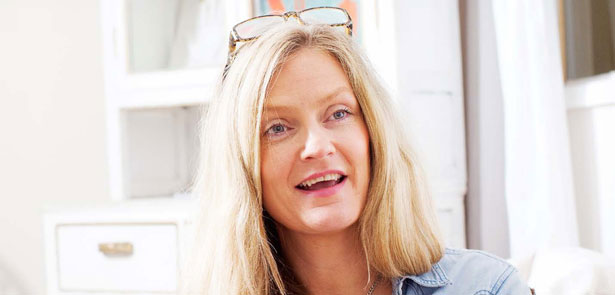 As every parent finds out, those precious early moments of childhood are gone before you know it. Cast In Time offers a way to capture those cherished memories and preserve them forever in a beautiful, unique art form. We speak to founder Rita Slingsby
At a little studio in Peterborough, tiny hands and feet are carefully positioned around the work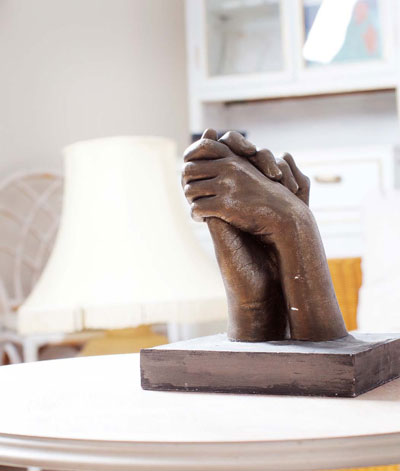 surfaces in an array of stone, bronze and silver sculptures. Some of the intricate figurines hang
immortalized in ornate frames next to a photo of their cherub-faced owner, while others lie in the safe palms of carefully sculpted adult hands.
These beautiful lifecastings are the work of the skilled artisans at Cast In Time. But these pieces are more than just artwork; they are little time portals that capture the essence of a moment and allow the viewer to revisit it. In fact, as founder Rita Slingsby says: "Cast In Time is a company built on memories."
The company was first established in 1999 and specialises in creating hand and foot sculptures of babies and children, but they also do other types of commissioned pieces as founder Rita Slingsby reveals:
We've done things like pregnant tummies, tasteful torso's, backs, and adults holding hands. We've even got a face in the studio at the moment! The face is quite a difficult one to do, because obviously you've got to breathe, so we need to put a straw in your mouth for that one. We have done animals as well, dog paws and that sort of thing
But it was actually Rita's brilliant idea to create do-it-yourself kits so people could create their own casts at home that catapulted the business into early success. As Rita explains, there was nothing else of the kind available at the time and Cast In Time was the first company to fill this gap in the market:
Lifecasting was quite an arty area that hadn't really been tapped into. There were a few people commissioning individual pieces for a fortune, but it wasn't really available to everybody. I thought it would be fantastic to get it out there for everyone to use, and we brought the kits out in the first year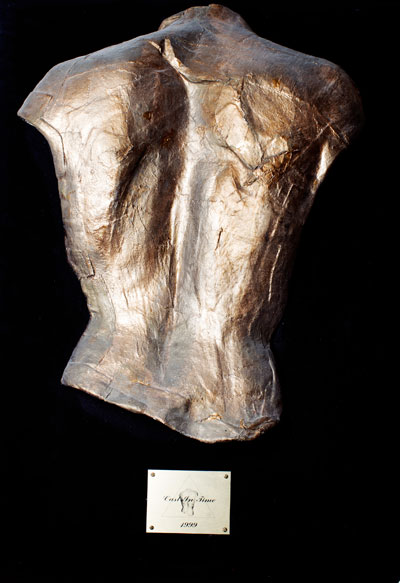 Creating the kits proved to be an extremely savvy move, (despite Rita claiming that she's not a natural business person!) as within a year of starting her company, Rita was approached by national retailers Mothercare to sell her DIY kits in over 300 stores nationwide, which for a fledgling company, or even a well- established one, was a huge contract.
Though this relationship lasted for seven years, unfortunately it was not to last as Rita reveals
One day we just got a phone call basically saying we don't need your kits anymore, we're making our own. Obviously it was a bit of a knock because they were a huge client and there wasn't much warning. It put me right back to the beginning again and I've had to sort of drag myself back up from my bootlaces and start again
Rita reveals that she's actually faced more that her fair share of challenges in the past 13 years, both personal and professional, that could easily have defeated someone else:
I could have bowed out so many times. There's been so many problems and pitfalls, with family members being seriously ill amongst other things, and I think most people who'd had all that thrown at them would have just thought, sod this, it's not worth it
But for Rita, overcoming challenges is something that has always been part of her nature – starting with the day she was born. As a premature baby born three-months early and weighing in at just 1lb 8oz, Rita's entrance into the world was immediately a fight for survival. Against all the odds she has grown into a strong-minded, intelligent human being and businesswoman, and this fighting spirit remains a central part of her attitude to work and life.
Leave a Reply